Repro Web
Set up a delivery target
Set up a delivery target
You can specify who should be served by using events and user profiles.
You can also specify who you want to send the message to using events and user profiles.
How to set up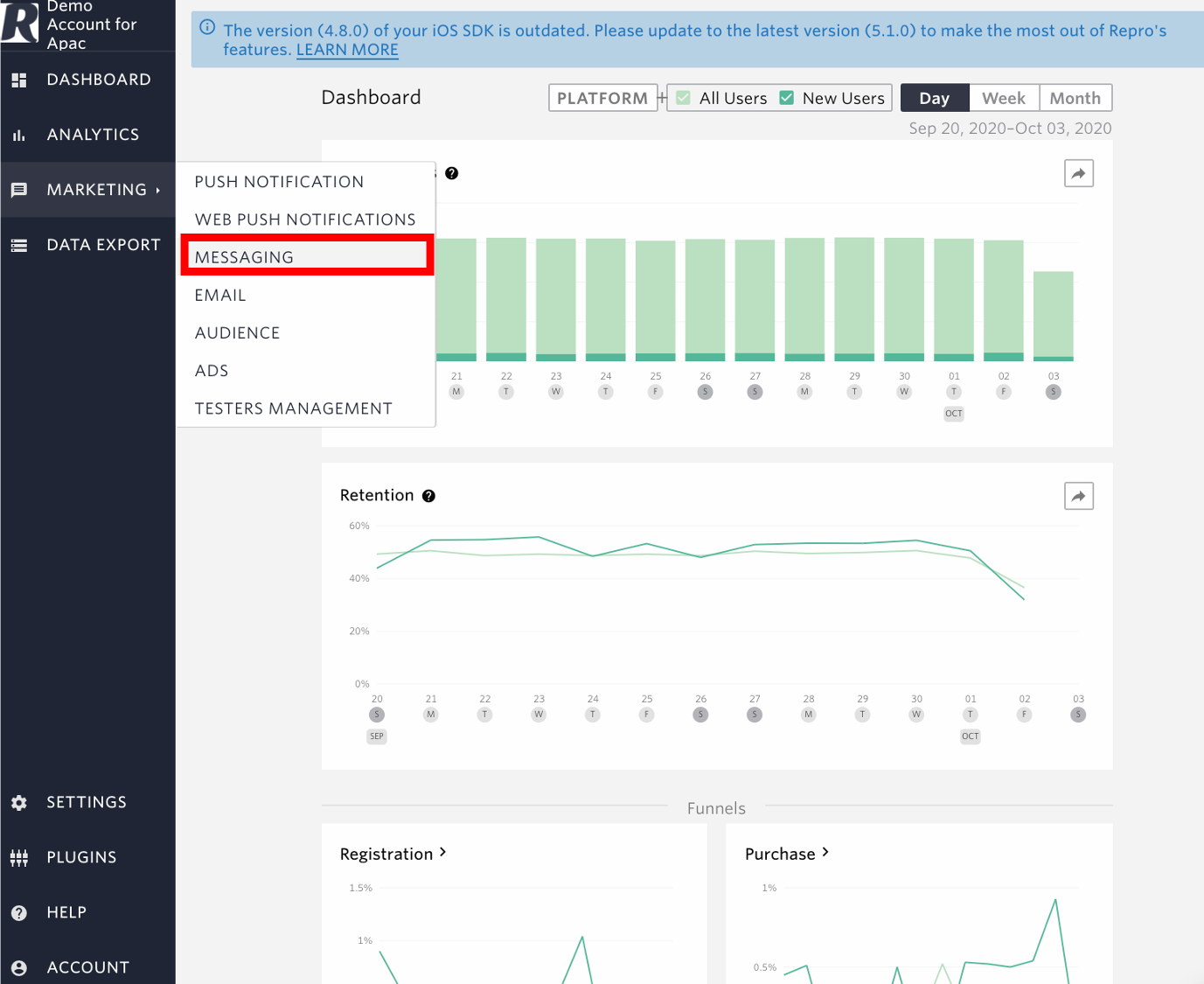 Marketing> Click on the message.
Click on Web Messages from the Create New button.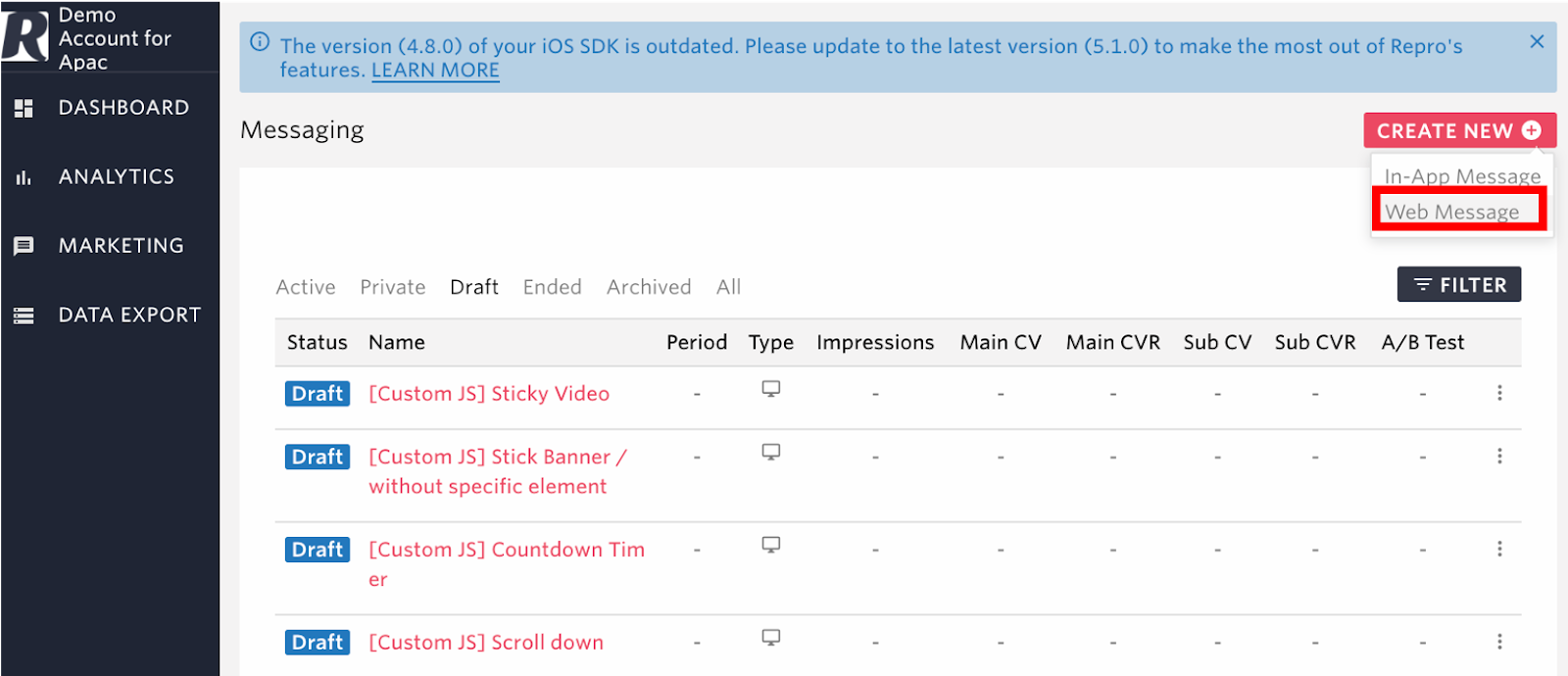 On the next screen, you can select a campaign template to send in a web message.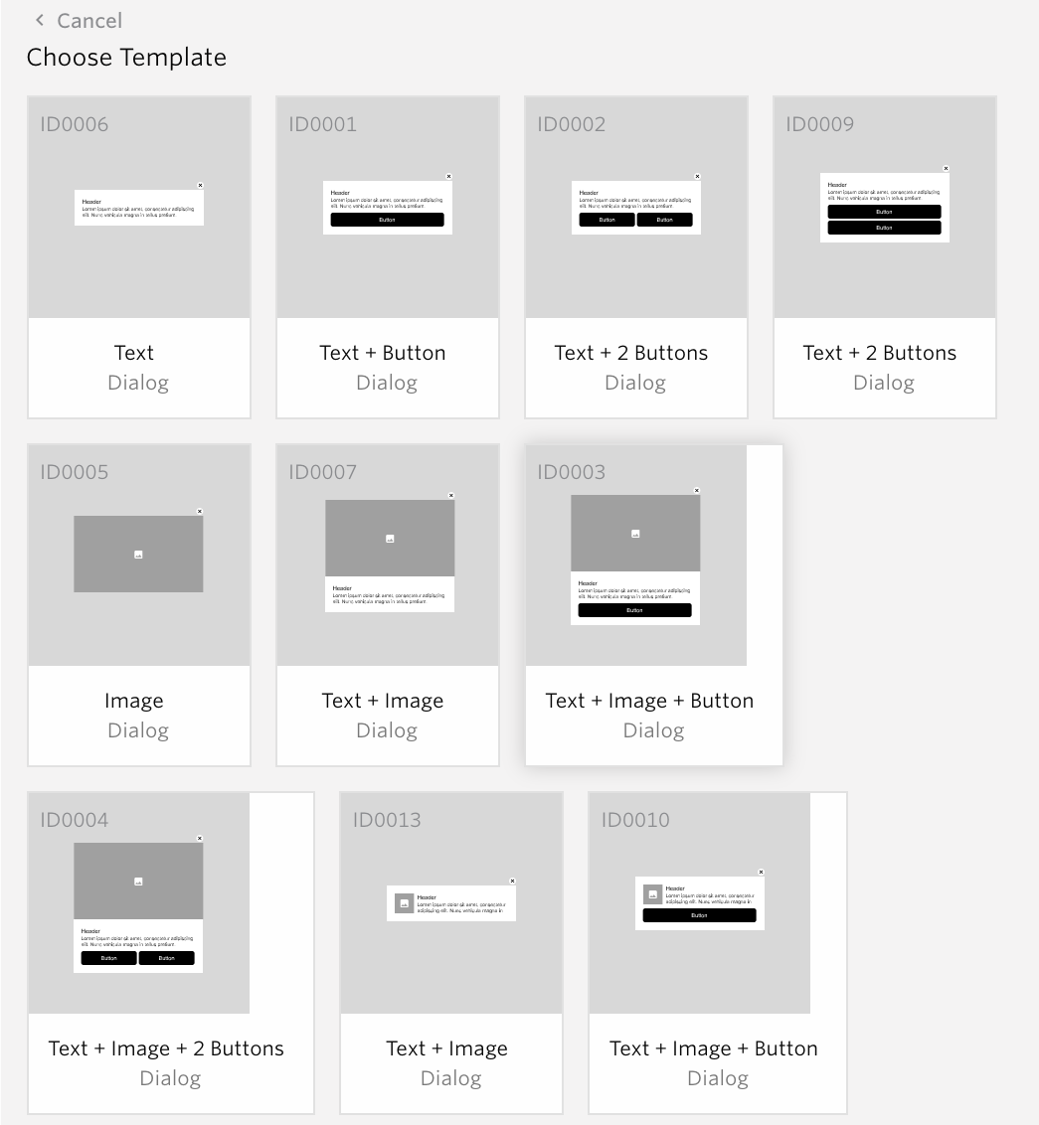 On the next screen, you can use filters to specify who will be served.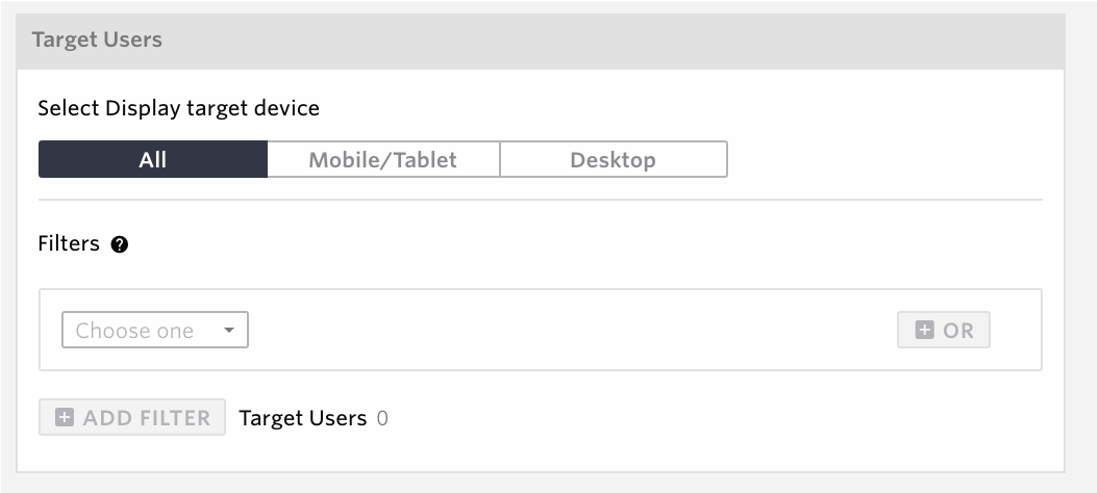 How to use the filter
Specify users to be delivered using Events, User Profile, All Users, First Time Users, and Existing Users. Each filter can be combined with up to 5 filters using and, and not, and or.
and
Available to users who meet all specified criteria.
and not
Excludes users who meet the specified criteria.
or
A user who meets one or more of the conditions you specify will be targeted.
Please note that if you use "and not" with "or" condition, none of the specified conditions will be applied.
Type of filter
Target devices
You can deliver to users who access the site on all devices, smartphones/tablets and PCs.
This service is available for all devices, smartphones/tablets and PCs.
Filtering by Events
You can segment the user who executed the event and specify the duration and number of times it was executed.
Filtering by event properties
You can segment the users who executed the event based on the name and value of the property and the duration of the event.
Filtering by user profile
You can segment users based on the information they have in their user profiles, and if you have specified a number or date for the profile type in the WebSDK, you can use "greater than or equal to", "less than or equal to", "greater than or equal to", "less than", or "equal to" to specify the conditions under which the values are compared.
All Users
All users, regardless of whether or not they have registered with Repro, are included. If you want to use all users, please note that you cannot use any other criteria for the filter.
First time user
The first time a user opens a page containing a WebSDK is eligible. Please note that the first time user segment is only valid for the first session (= within 30 minutes of the first time the page with the WebSDK was opened and the last event fired).
Example of when you are not a first time user
5 / 1 19:00 Visit the page containing the SDK for the first time and execute the first event (A)

5 / 1 19:31 Perform event (B)
Please note that in the above case, it is not possible to trigger an event (B) to display a web message to first-time users.
Existing Users
All registered users in Repro are included. If you want to exclude users who meet certain criteria from your existing users, you can add a filter with and not.
Use cases
To users who viewed the website 14 days ago and have not viewed the website for 7 days thereafter.

To be delivered to users who are female and have performed either Event A or Event B within the last 3 days.