Repro App
Check the Audience
How to check
Please go to MARKETING>AUDIENCE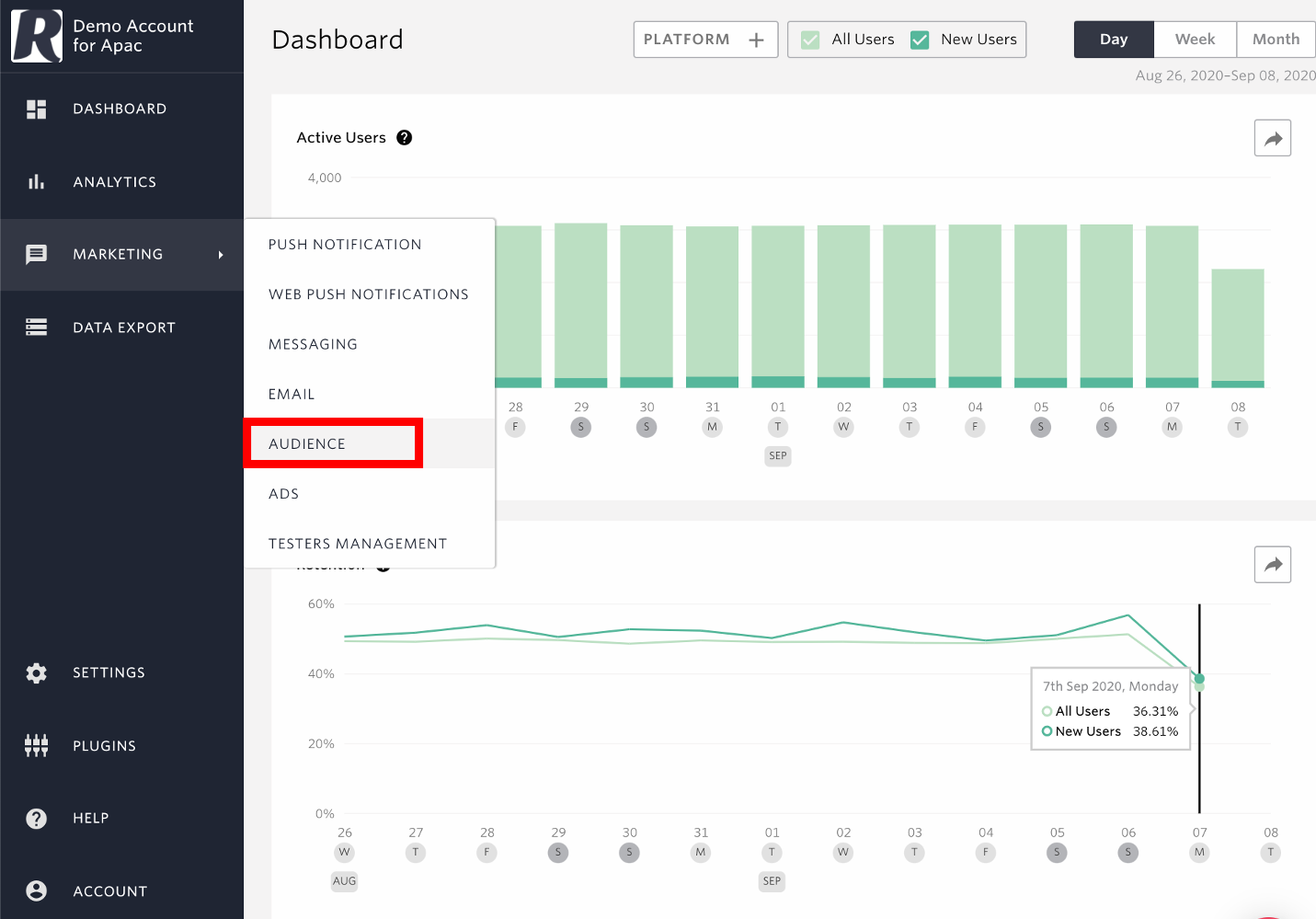 On this screen, you can see the list of audiences.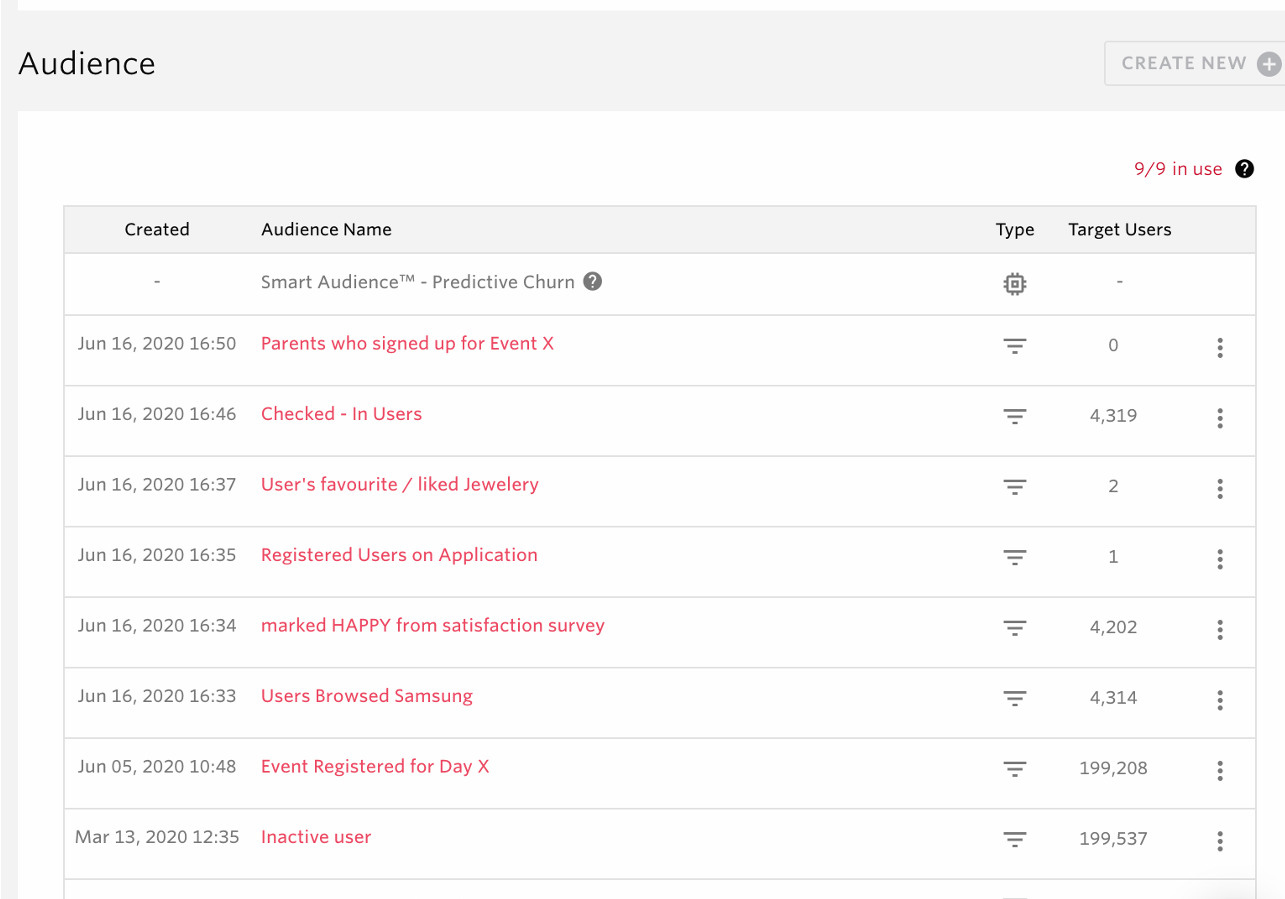 Creation date
The date when the audience is created will be displayed.
Audience name
The name specified for audience will be displayed.
Type
Followings are types of the audience
| | |
| --- | --- |
| | The audience created with fiiltering |
| | The audince created by importing user ID list |
Target users
The number of target users in your audience will be displayed. You can update the number of target users by hovering over and clicking on the arrow that appears. It may take a few minutes to calculate.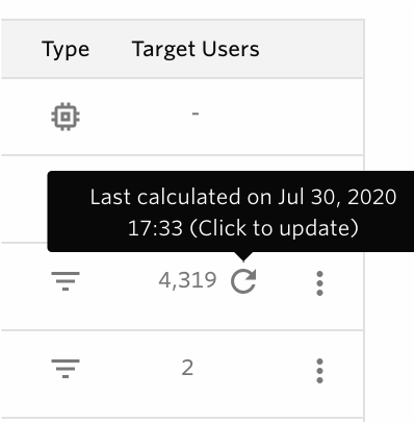 Number of audiences in use
It shows the number of audiences you have in use.
No new audiences can be created once the maximum number available is reached.
The maximum number of audiences available is 20, but more can be added with a paid option.
Please contact your Customer Success representative if you would like to add to the maximum number.
Display
From the list of audiences screen, you can click on the audience name to see the details. You can also change your audience by clicking on the edit button.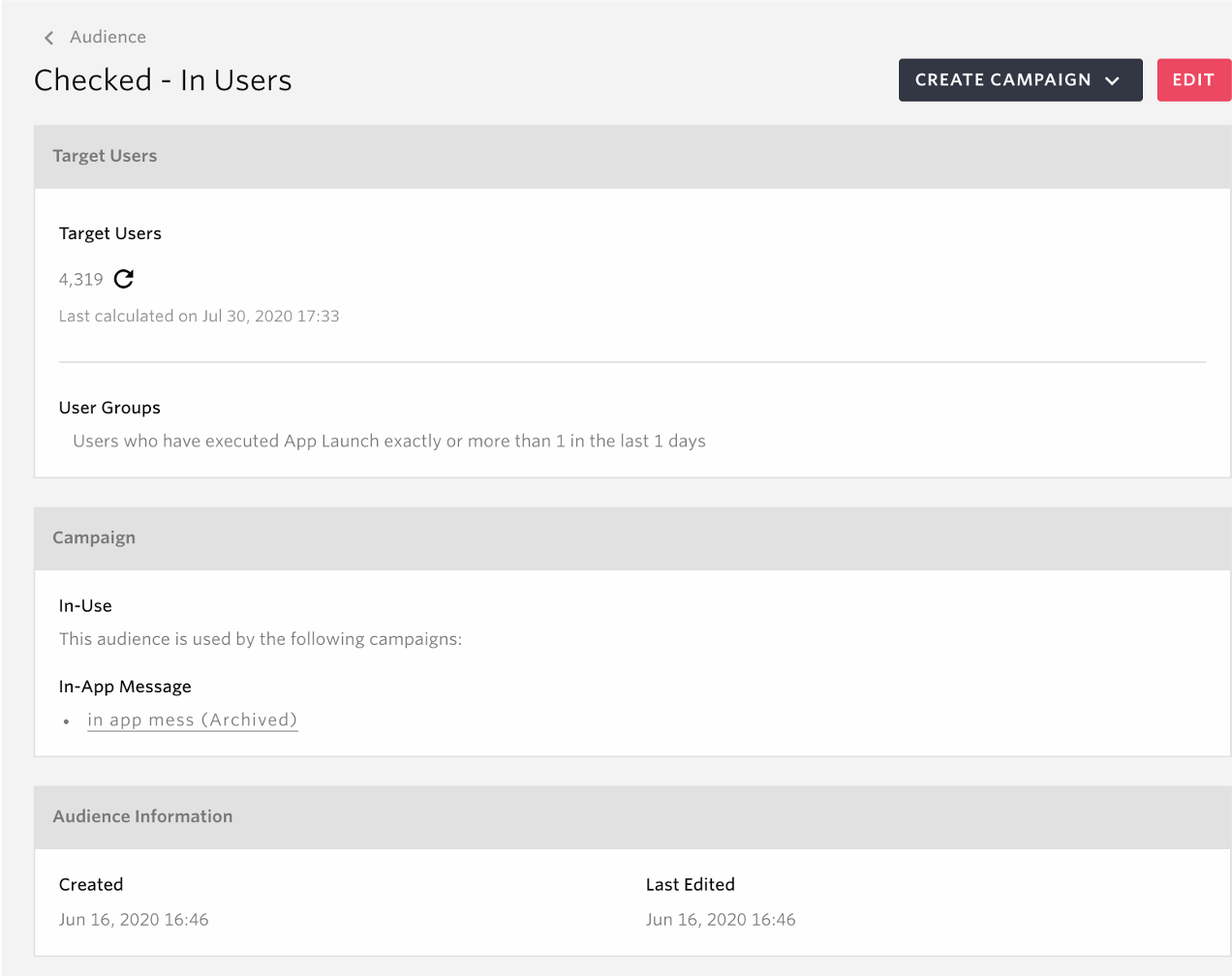 Target User
Displays the number of users in your audience. It may take a few minutes to calculate. While the calculation is being processed, the icon of the calculation in progress will be displayed.
campaign
You will see the campaigns that are using this audience. The name of each campaign is the URL of the campaign that is using that audience. Immediately after it is created, it will be shown as unused.
Audience Information
The date and time the audience was created and the date and time of the update will be displayed.
Updating with the API
When you create an audience in the import, you will see a section called Update with API.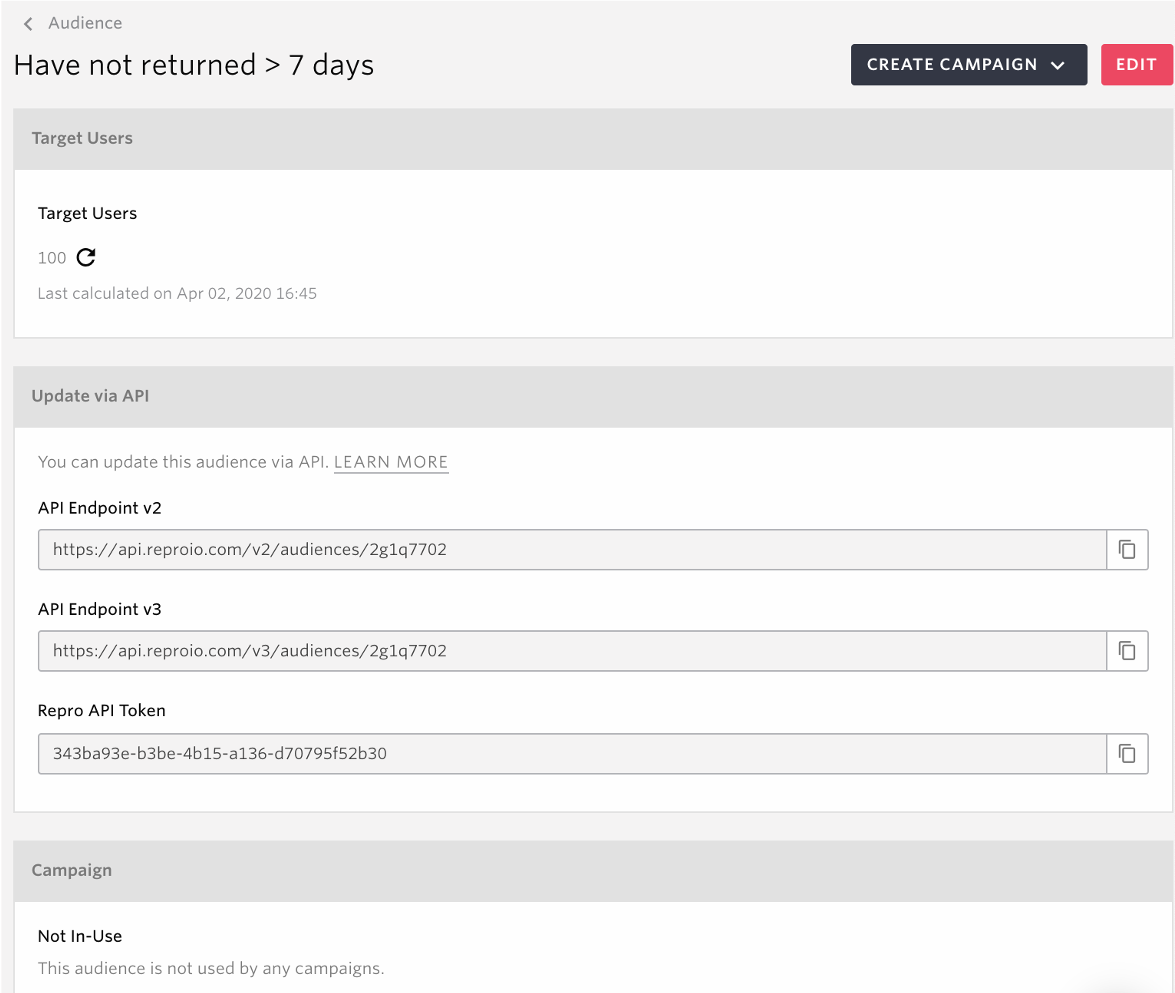 You can see the API endpoints and Repro API tokens needed to use the Audience API.
How to edit
Click on the red box icon in the list of audiences.

You can edit or delete it here.
Note
You cannot delete audiences that are being used in your campaigns. If you want to delete it, you can archive a campaign that is using the target audience, or you can distribute Please change the subject.