Repro App
Create new audience with filtering
How to create
Please go to MARKETING > AUDIENCE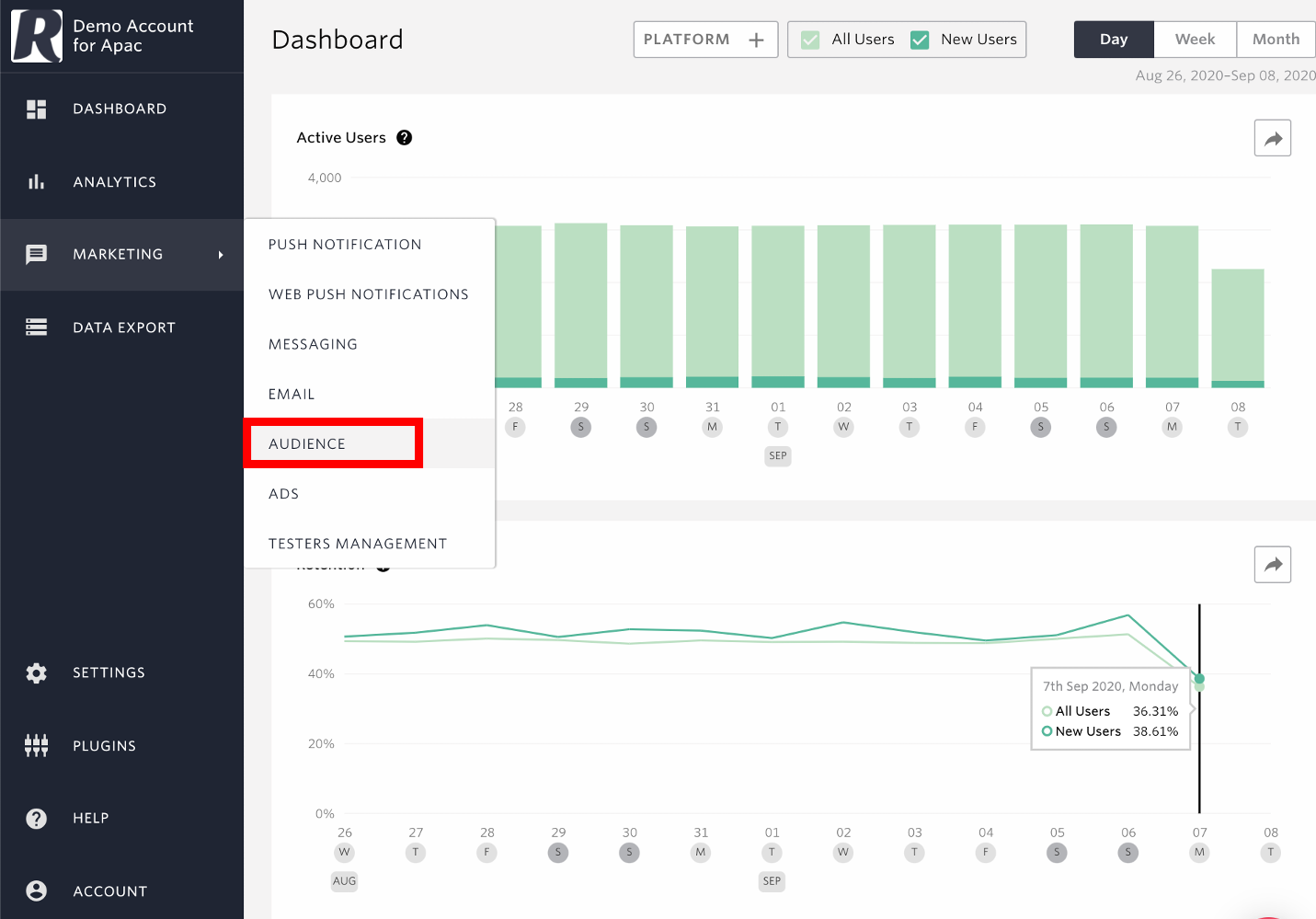 On this screen, you can click CREATE NEW > FILTER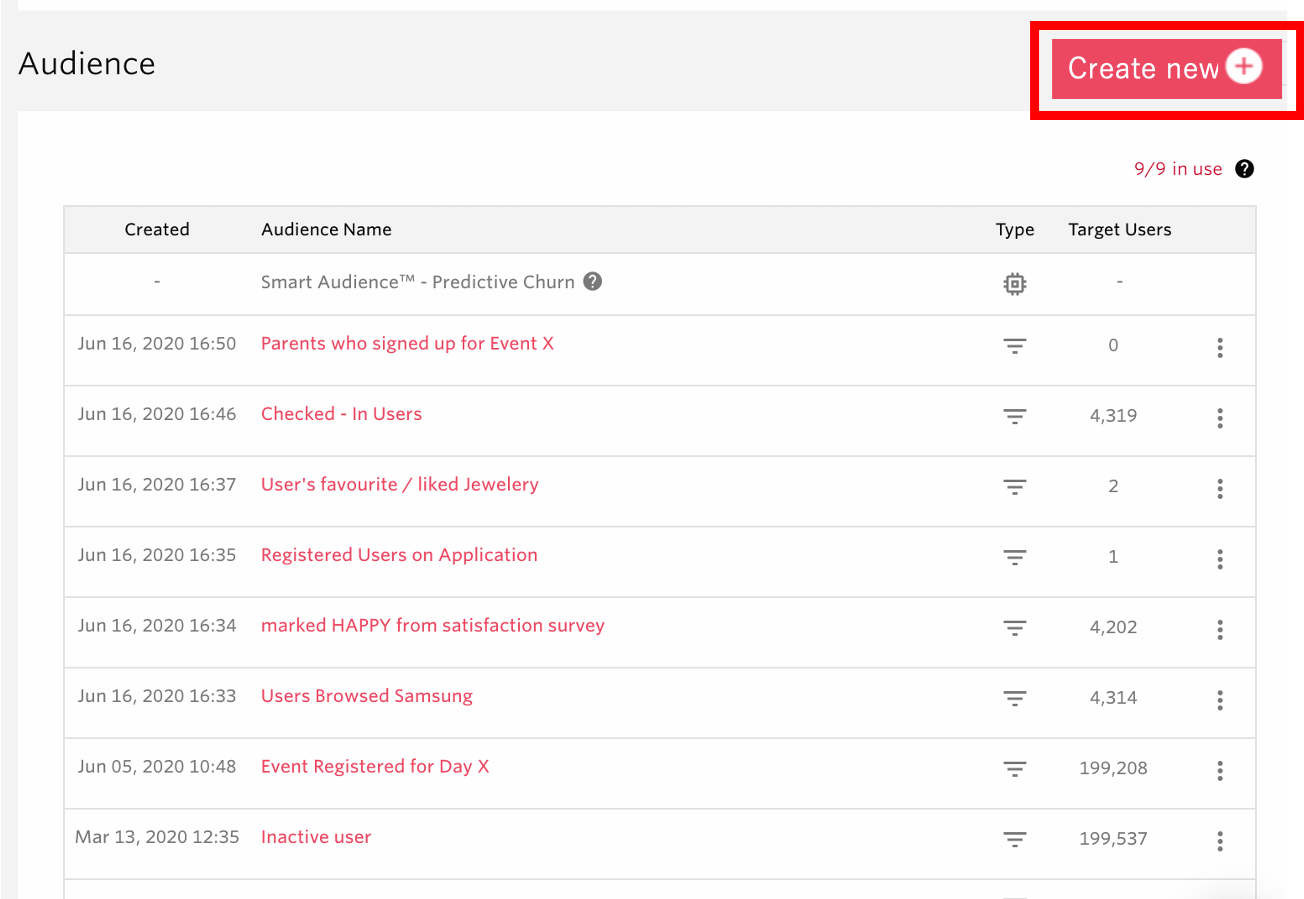 On the next screen, you can create audiences with filters.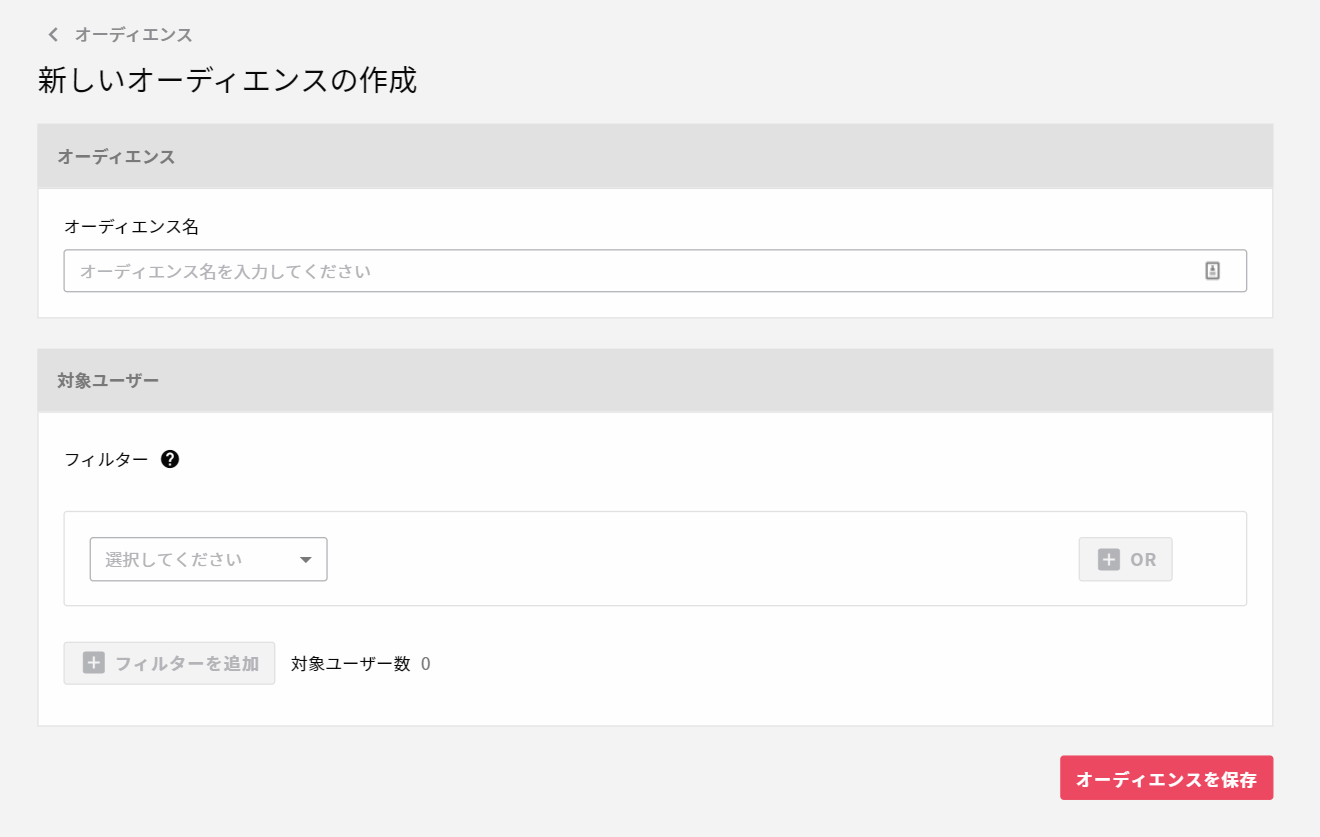 Audience name
Manage easier by setting the name for the newly created audience. This name can be seen from the list of audiences and when you are selecting audiences from other marketing features.
Filter
Please see Select Target for the details on how to filter.
Save Audience
After confirming the details, click on SAVE AUDIENCE to save your audience.