Repro App
Create new audience with import
How to create
Please go to MARKETING>AUDIENCE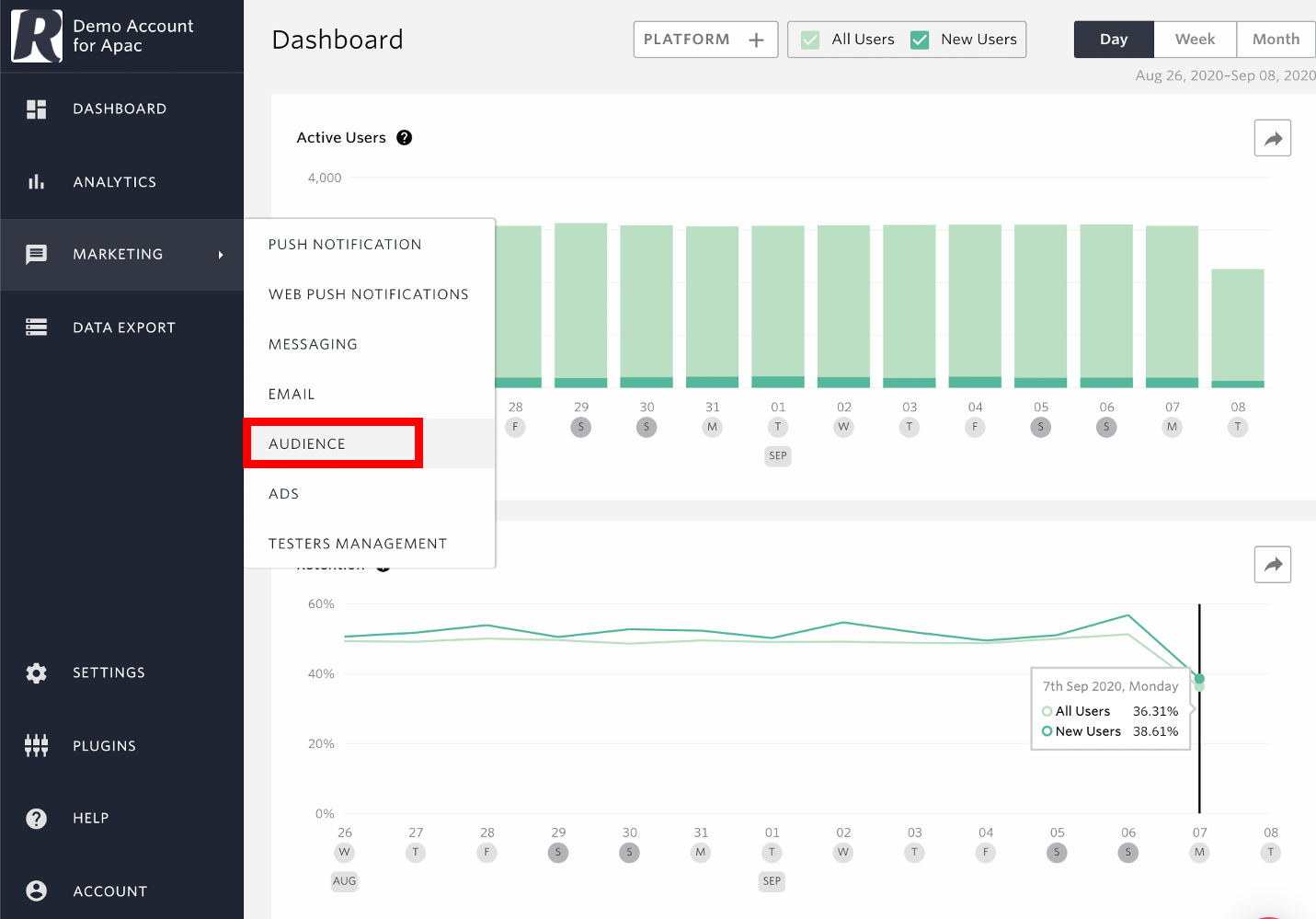 On this screen, you can click CREATE NEW> AUDIENCE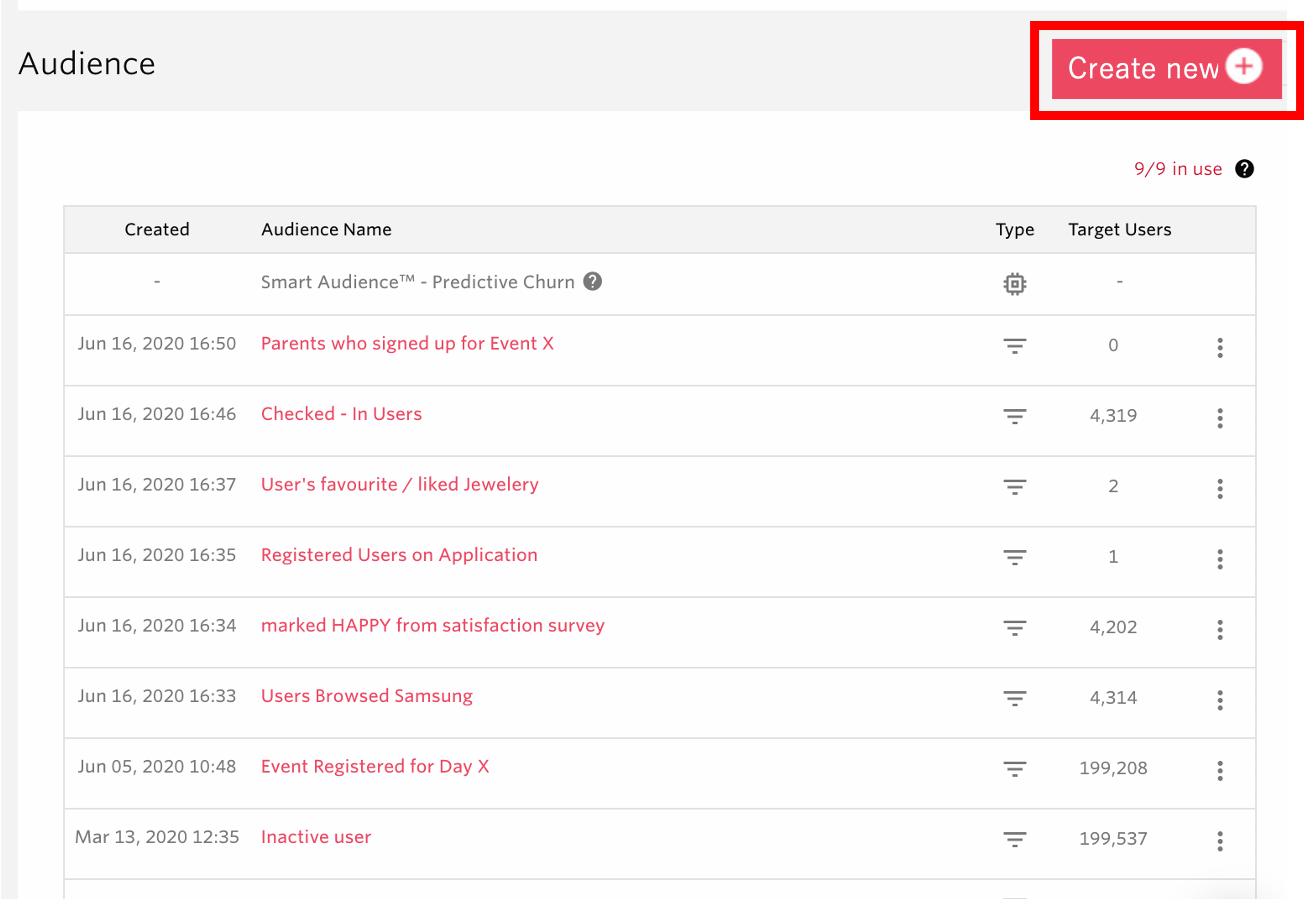 On the next screen, you can create audiences with import.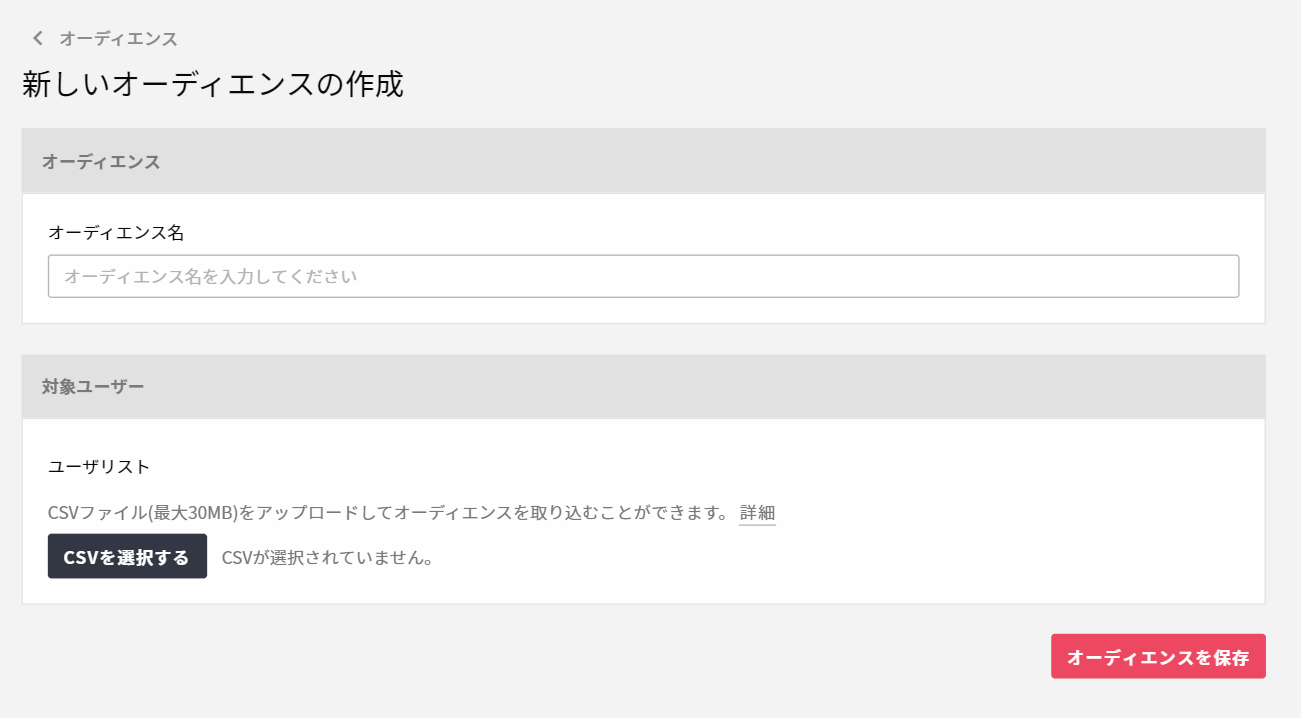 Audience Name
Manage easier by setting the name for the audience. This name can be seen from the list of audiences and when you are selecting audiences from other marketing features.
Target users
CFrom CHOOSE CSV, choose a file on your computer. The file should be a CSV file with each row containing a single user ID as shown below.For example, if you have set qwpeoifjadlskf, zxocjvasdfoiji, and azxcpoqnadslpx as the user ID, the file will be in the following format.
qwpeoifjadlskf
zxocjvasdfoiji
azxcpoqnadslpx
Save Audience
After confirming the details, click on SAVE AUDIENCE to save your audience.
NOTE
Please specify the user ID set in the app or website as it is defined in the file.

The CSV's text encoding is UTF-8.

The CSV's largest file size is 500MB (about 17,000,000 users if each user ID is 30 characters in length).

Only users registered with Repro can be used. If unregistered users are included in the user list, they will not be counted as part of the target users.

Calculation of the target users is done when the audience is used as the target users in a campaign.