Repro App
Audience
Audience
Audience is the feature to store segmented users as a group of users for marketing campaigns. You can use the saved audience in features like Push Notifications or In-App Messages.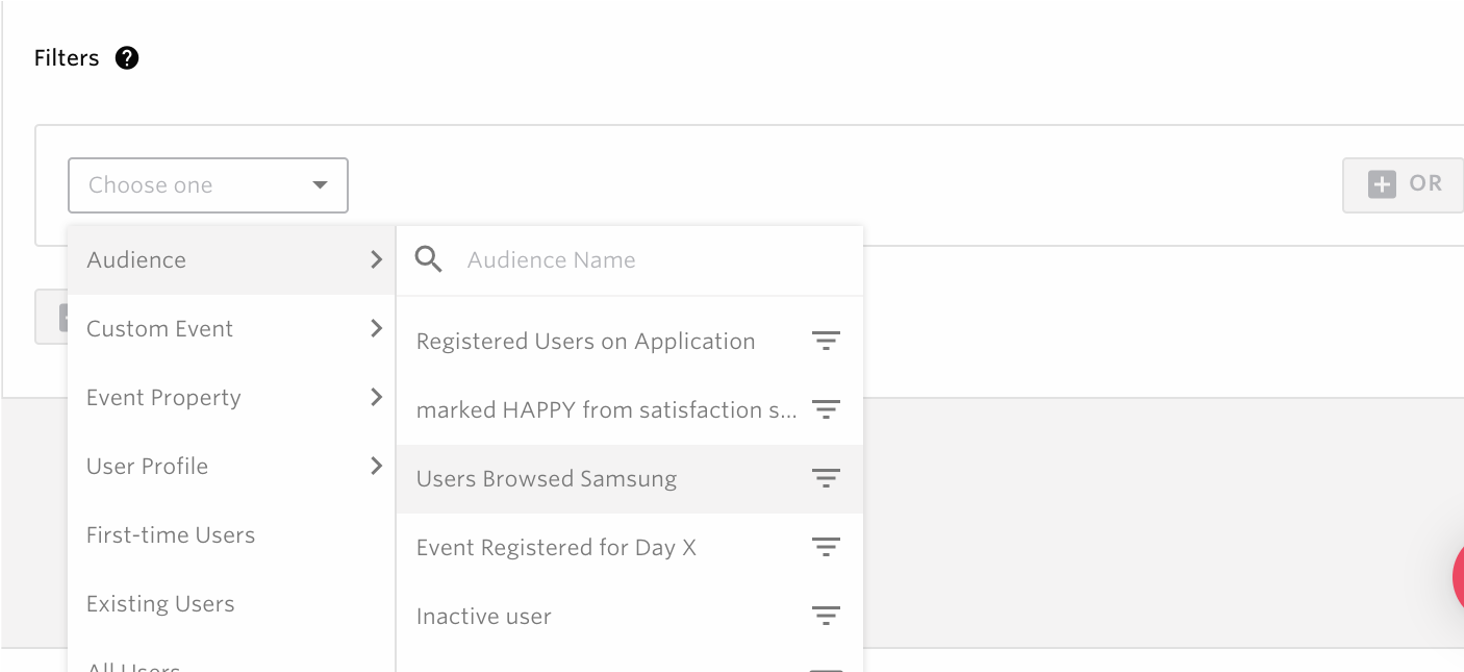 You can send push notifications and messages to your saved audiences by selecting an audience in the target users filter on the campaign creation screen.
Audience type
There are the following types of audiences
Register segmentation filter
A registered audience of users segmented by filters such as events and user profiles.
See Create a new audience with filters for the details.
Register Users list with import
CSV Import
You can manually upload a CSV file of user IDs to create an audience.
See Creating a New Audience with Import for the detail.
Audience API
Using Audience API, you can optionally use a User ID list to create or update an audience.
See The list of API we provide for the detail.
Audience Import (β)
By outputting segmented user ID lists to the designated S3 path, it will allow you to create an audience.
The audience import function is an optional function.Please contact our customer success representative,if you wish to utilize the optional function.