Repro Web
Image icons
Image icons
If you select the image icon type web message, you can display the message in a floating form on your site.
Since you can specify the display position, this is ideal for placing a link to a page you want to direct the user to without interfering with their actions.
Recommended Uses
Link to a special promotions page

Guiding you to a help page, etc.
Please fill out the form below to create a web message.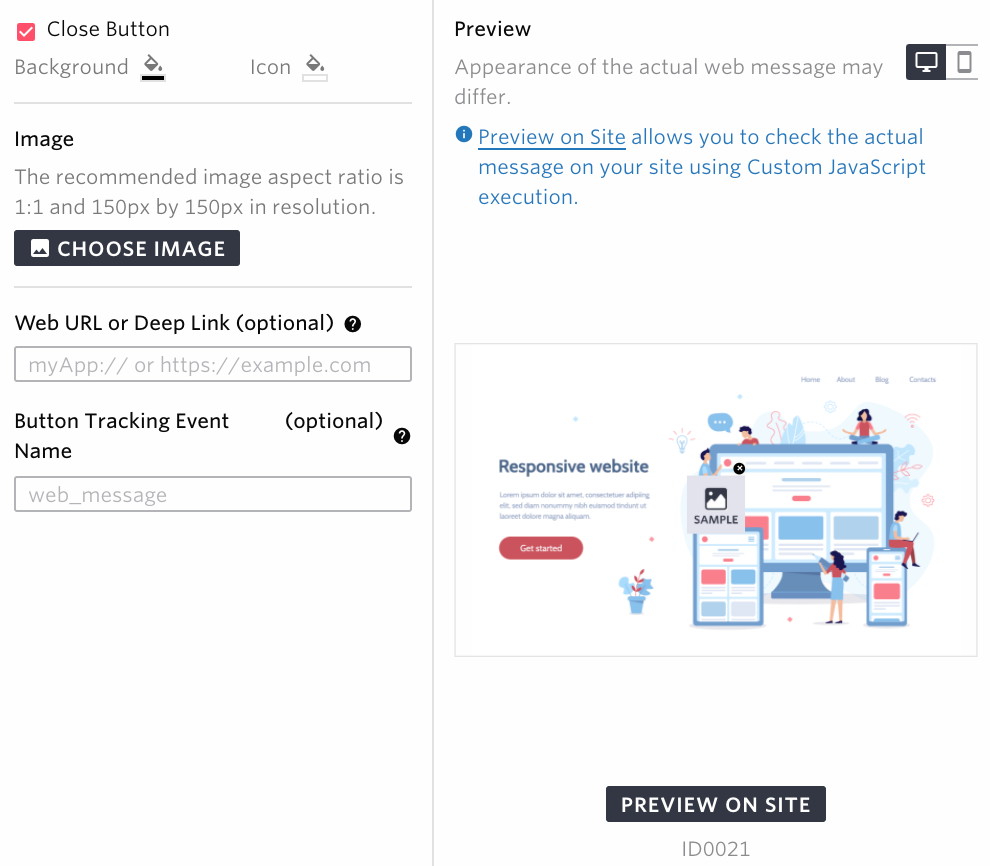 Close button
You can choose to show or hide the close button (located in the upper right corner of the message).
Image
Specifies the image to be displayed in the message.
File Format: JPEG, PNG, GIF

File size: 1MB maximum

Image size
Recommended: 150px x 150px (desktop, mobile)
Notes
If you use an image larger than 150x150px, the image will be displayed at a smaller size. For larger images, please use a dialog image only.
URL or Deep Link (optional)
If you specify a URL or deep link, you can open the page of the specified URL when you press the image, or launch the app to move to the desired screen.
If the URL or deeplink is not specified, pressing the image will not cause a screen transition and will end the web message display.
String length: up to 1000 characters
Tracking event name (optional)
By specifying the name of the tracking event, you can change the event that is measured when the action button is clicked.