Repro App
Create funnel analysis
How to create
Please go to ANALYTICS>FUNNEL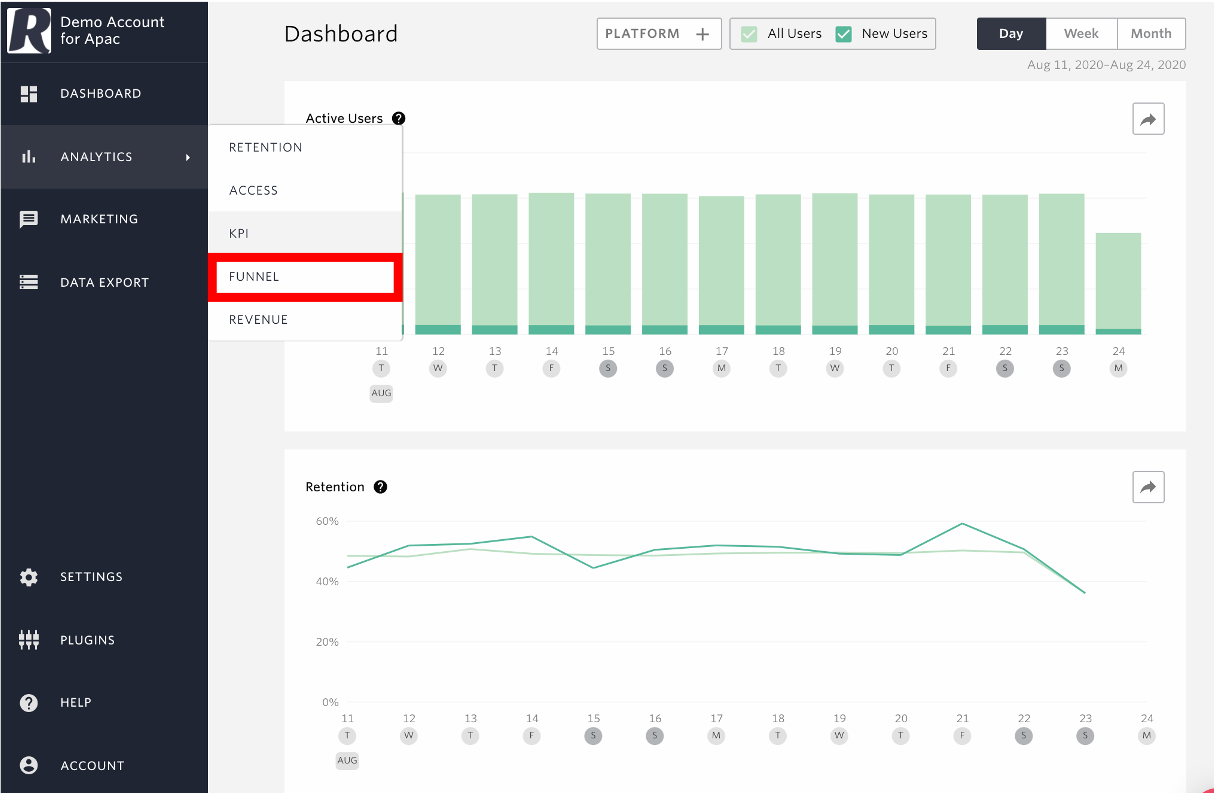 Click CREATE NEW on this screen.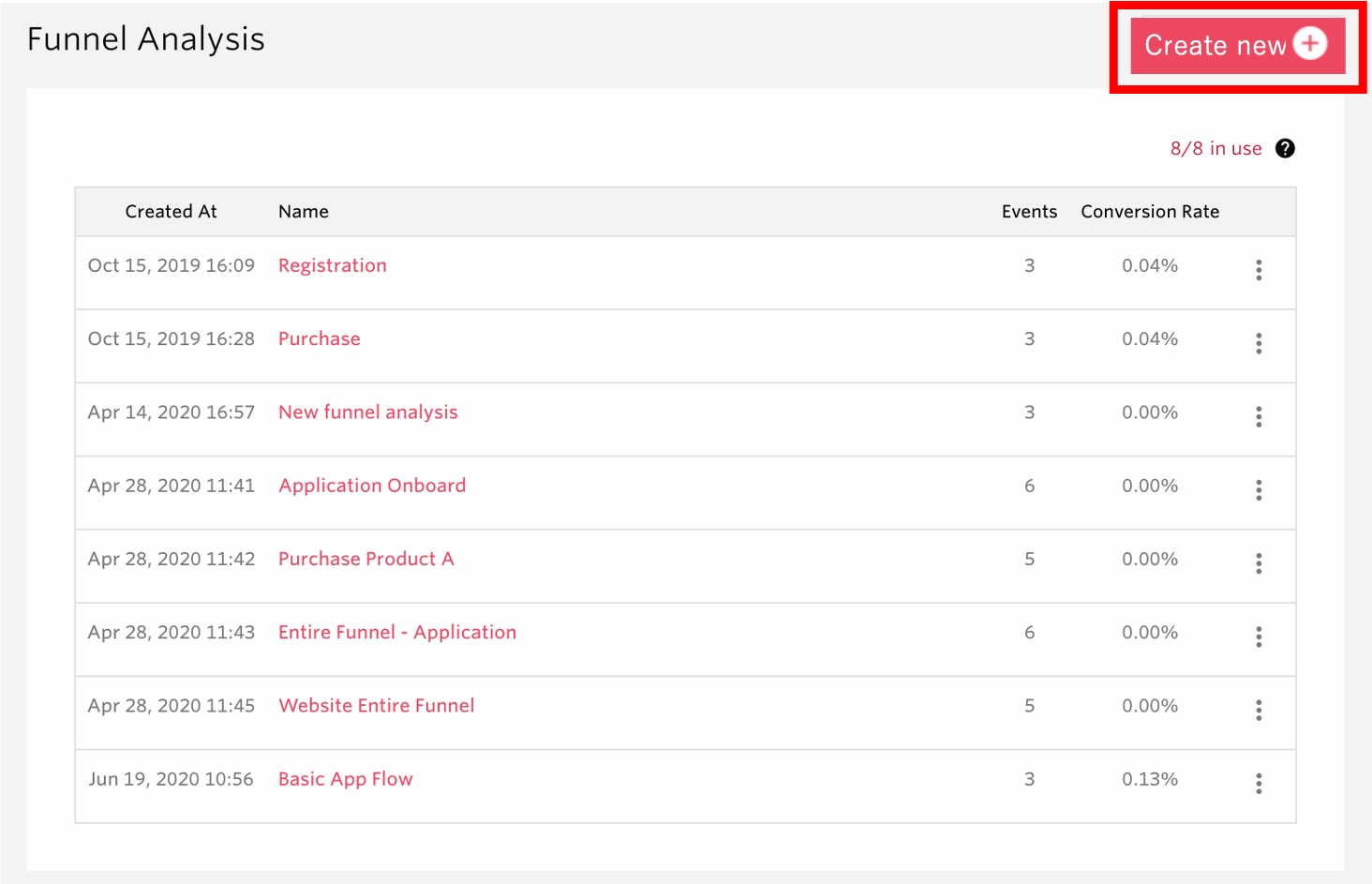 You can create a new funnel analysis on the next screen.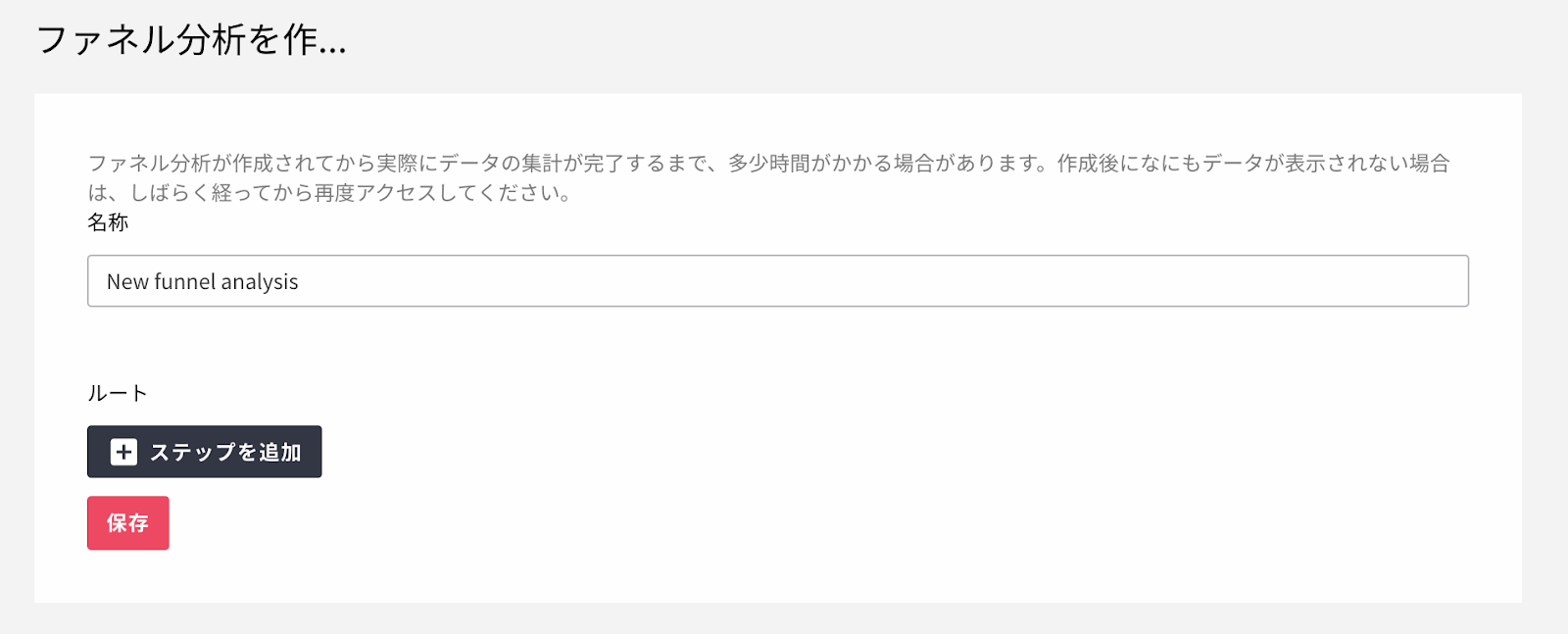 Name
You can name the funnel Analysis.
Add steps
You can name the funnel Analysis.
NOTE/ CAUTION
Maximum number
Funnel analysis can be created up to 10
If you want to create more than 10 funnel analysis, as it is a paid option, please ask our customer success representative.
Data Processing
The newly created funnel analysis starts aggregation of data after it is created, so it does not reflect the previous data. However, if the event specified in the funnel was used in another funnel, the previous data will be reflected even after a new funnel is created.