Repro App
A/B testing
A/B testing
The A/B test is a feature that can be used to verify what kind of messages should be delivered to improve the open rate and conversion rate by seeing the result of evenly distributing multiple patterns of messages to target users.
You can also keep the most effective pattern from the A/B testing as the winner of the campaign and only deliver the selected variant with recurring push notifications.
How to test
Please go to MARKETING > PUSH NOTIFICATION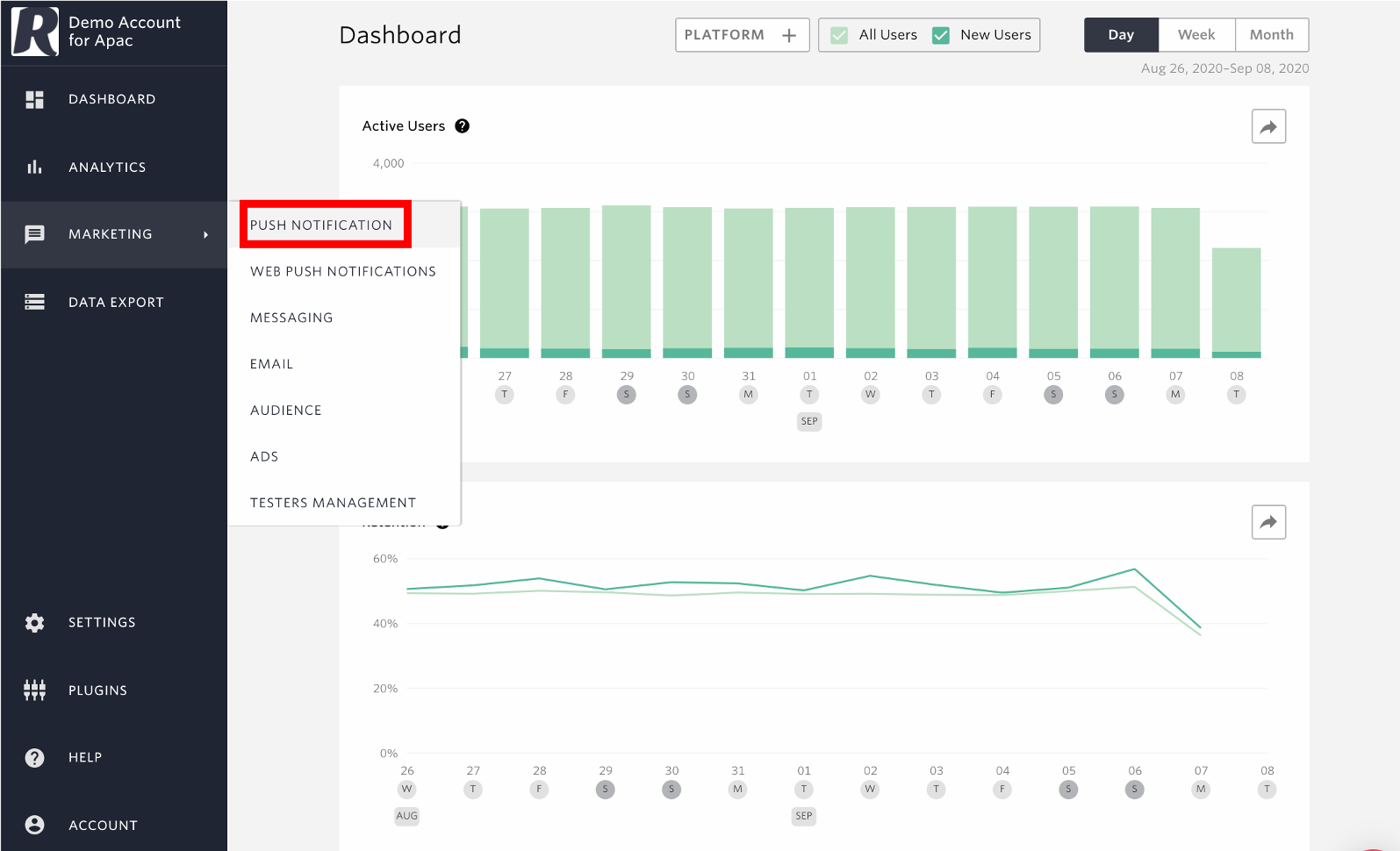 Click CREATE NEW on this screen

Click ADD on the next page and add patterns.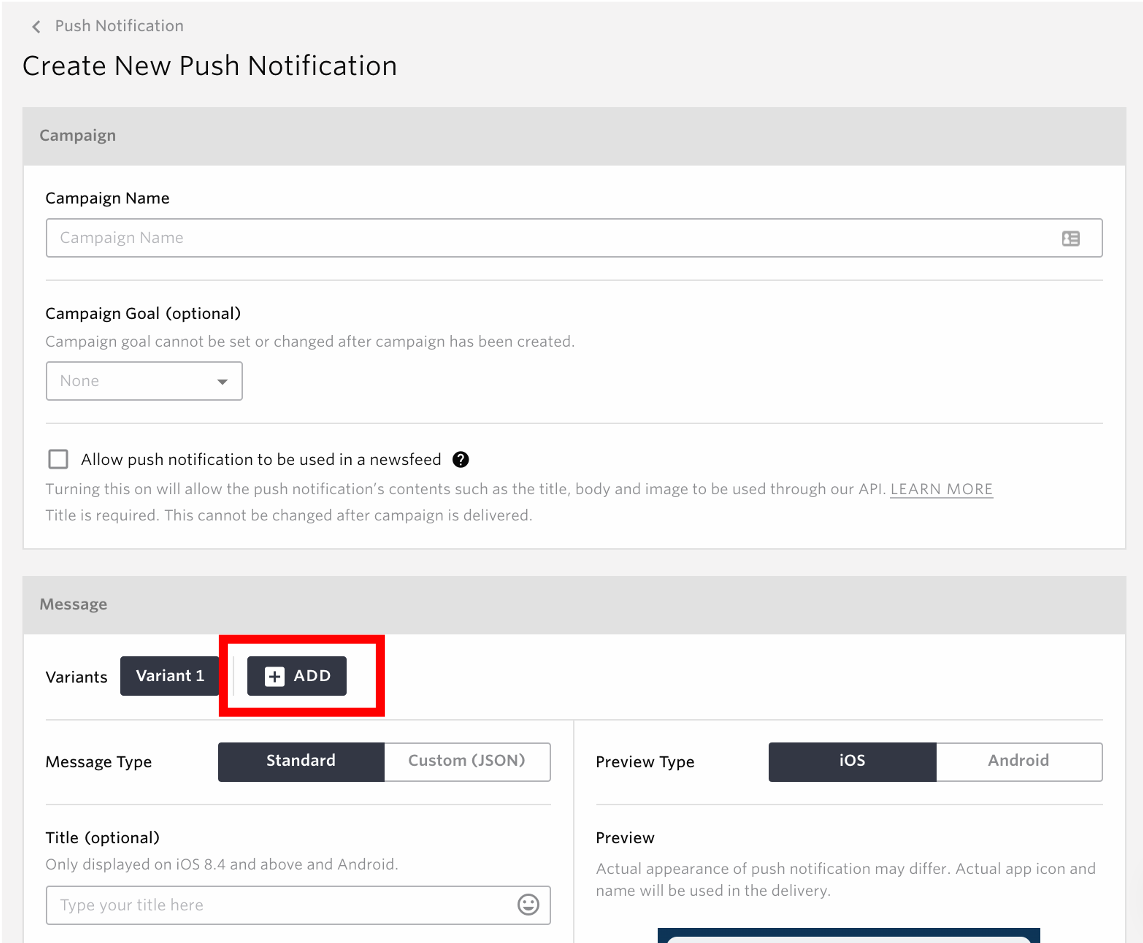 NOTE
You can create up to 4 different patterns.

Please note that A/B testing can't be used together with API Push.

Adding or removing message variants is not possible after a campaign has been saved.
Distribute Users Among Variants
Distribution percentages can be individually adjusted when having more than 2 variants making the total 100%.

You can assign equal percentages to Control Group as well as each of the variants by clicking Distribute evenly.
Distribute evenly (without control group) will make Control Group 0% and make percentages even among multiple variants.