Repro Web
Create funnel analysis
How to create
Click on analytics > funnel analysis.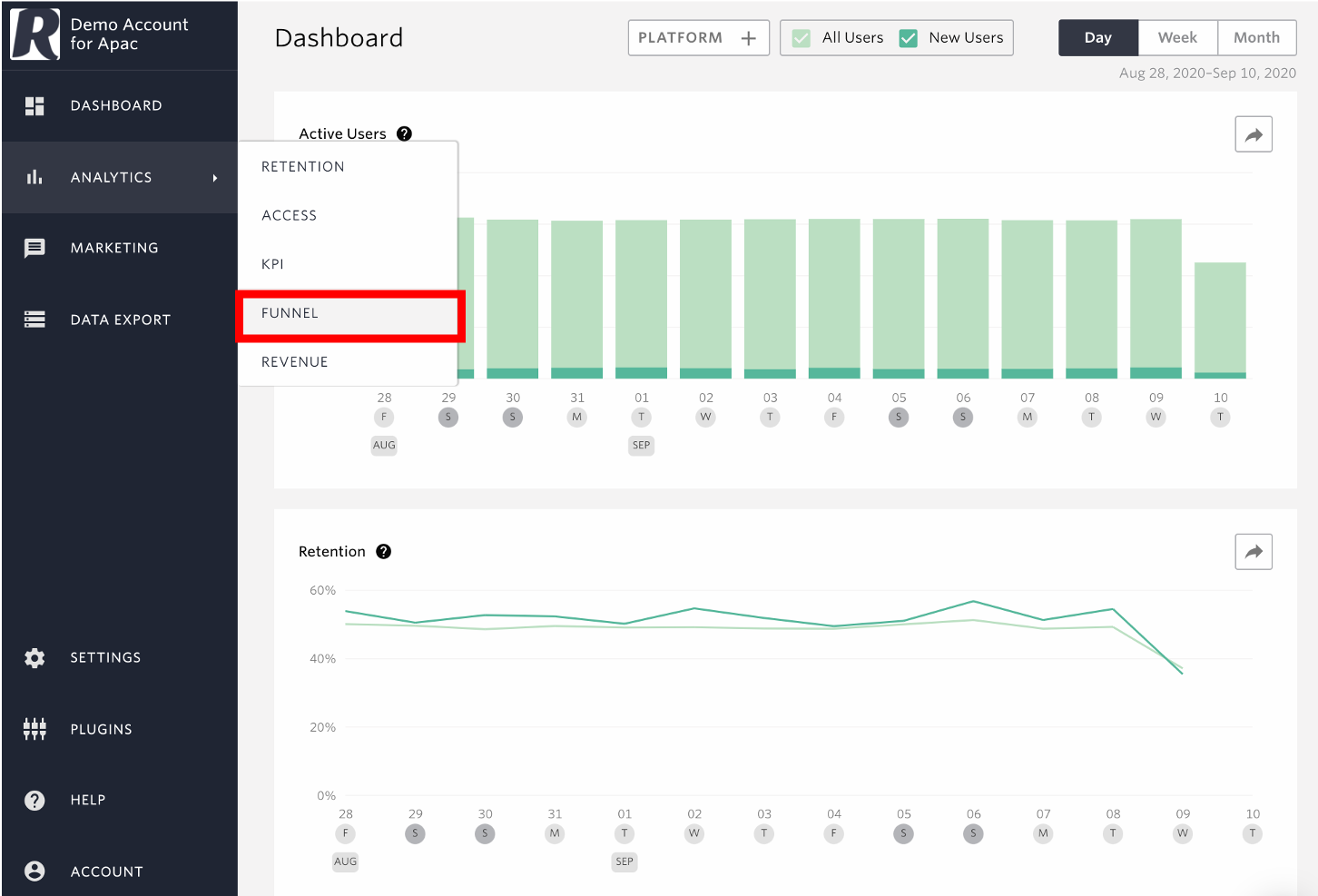 Please click New on this screen.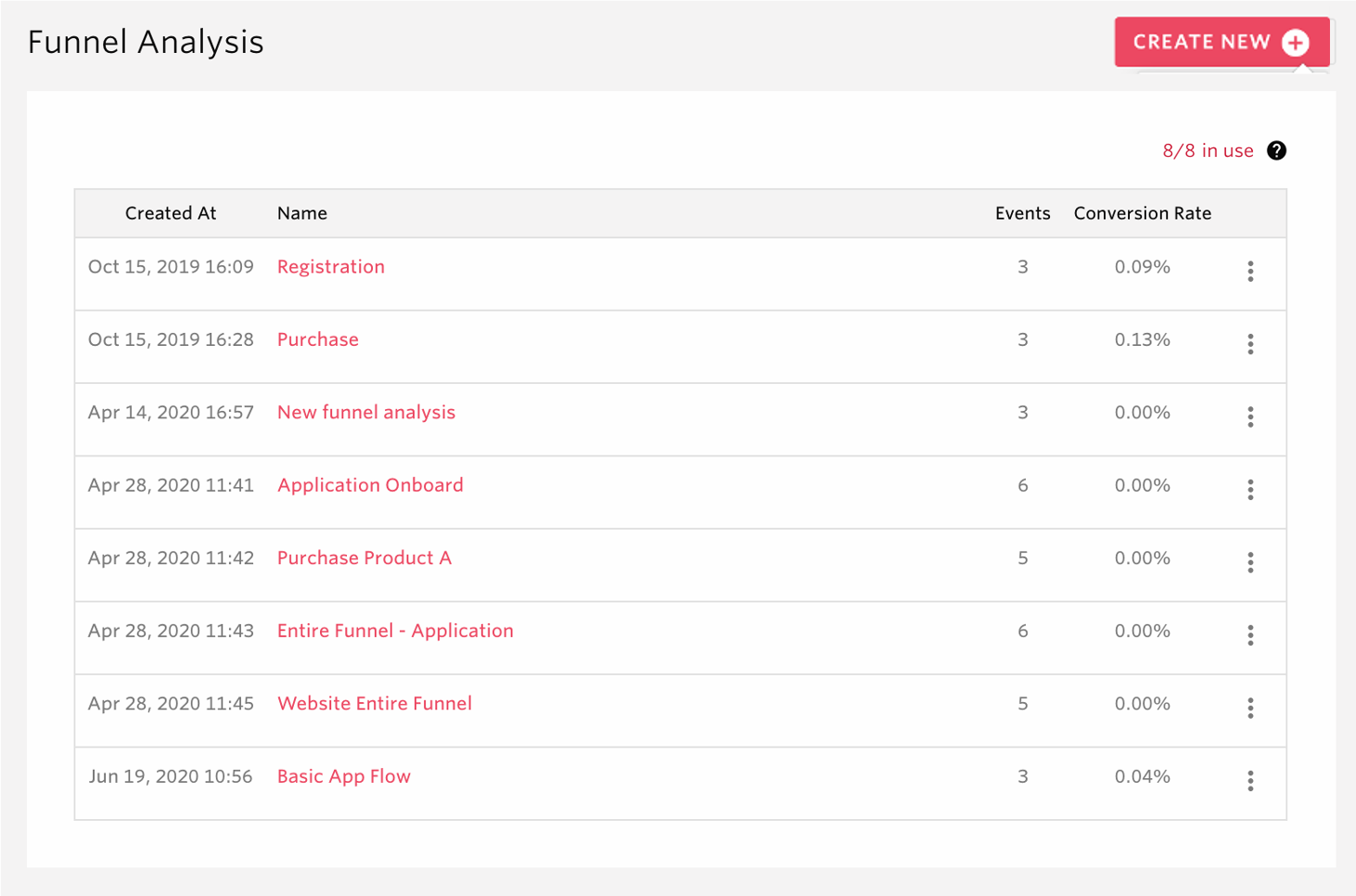 You can create a funnel analysis on the following screen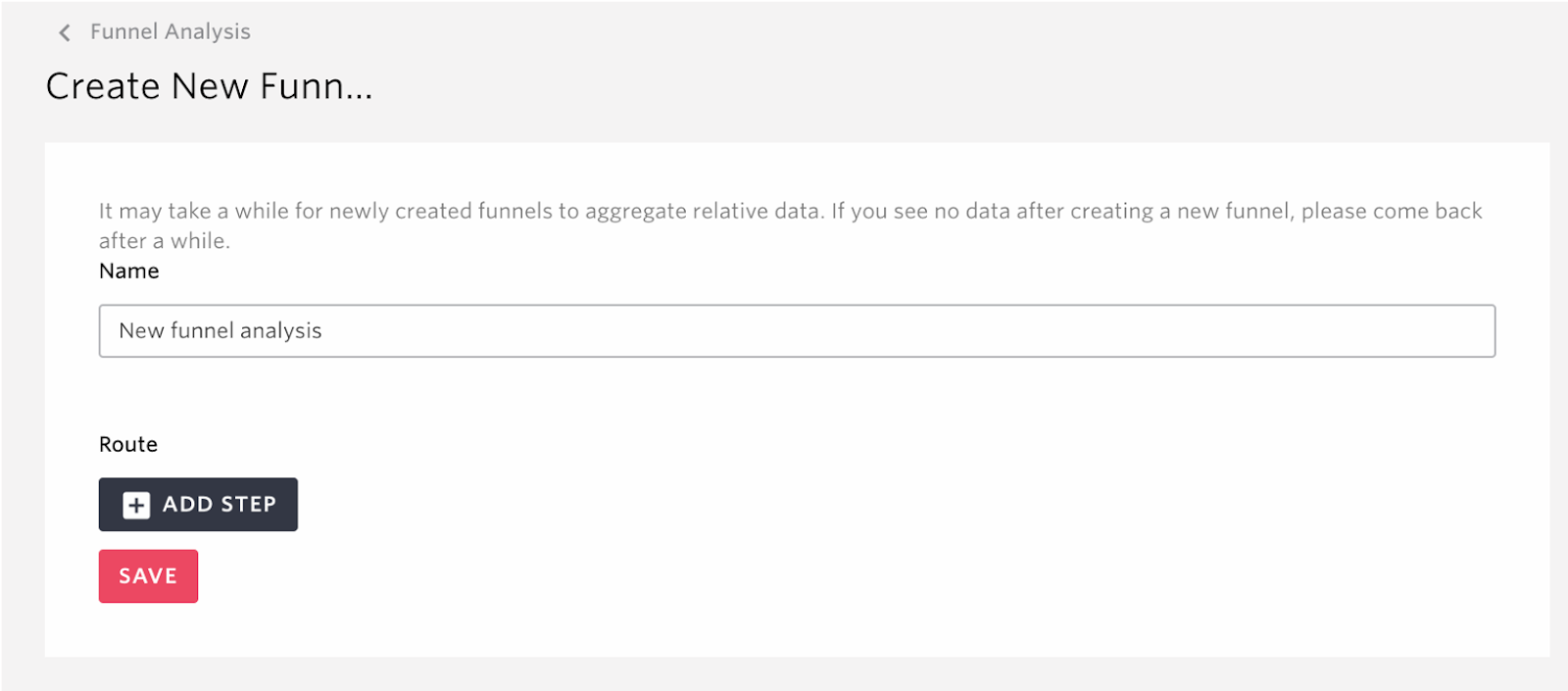 Name
You can give the funnel analysis you have created an arbitrary name.
Add a step
You can add up to six additional steps of events to be specified in the funnel.
Note
Maximum number of items
The maximum number of funnel analyses you can create is 10.
If you wish to create more than 10 funnels, this is a paid option. Please contact our Customer Success team for more information.
Data Acquisition
Newly created funnel analyses will start aggregating data after they are created, so previous data will not be reflected. However, if the events specified in the funnel have been used in other funnels, the newly created funnel will reflect the previous data.