Repro Web
Create a new KPI analysis
How to create a new one
Click on Analytics > KPI Analysis.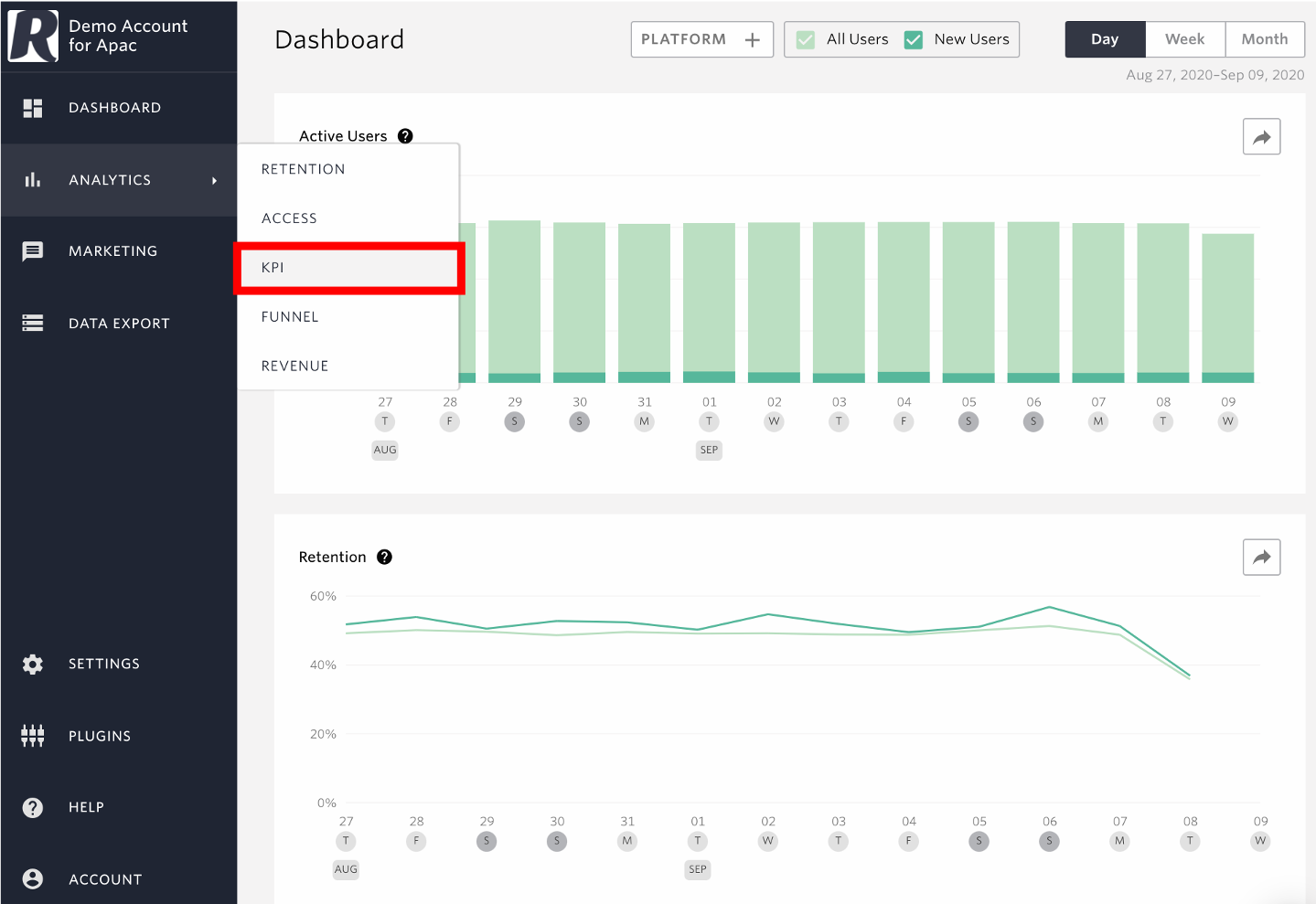 Please click New on this screen.

You can create a new KPI analysis on the following screen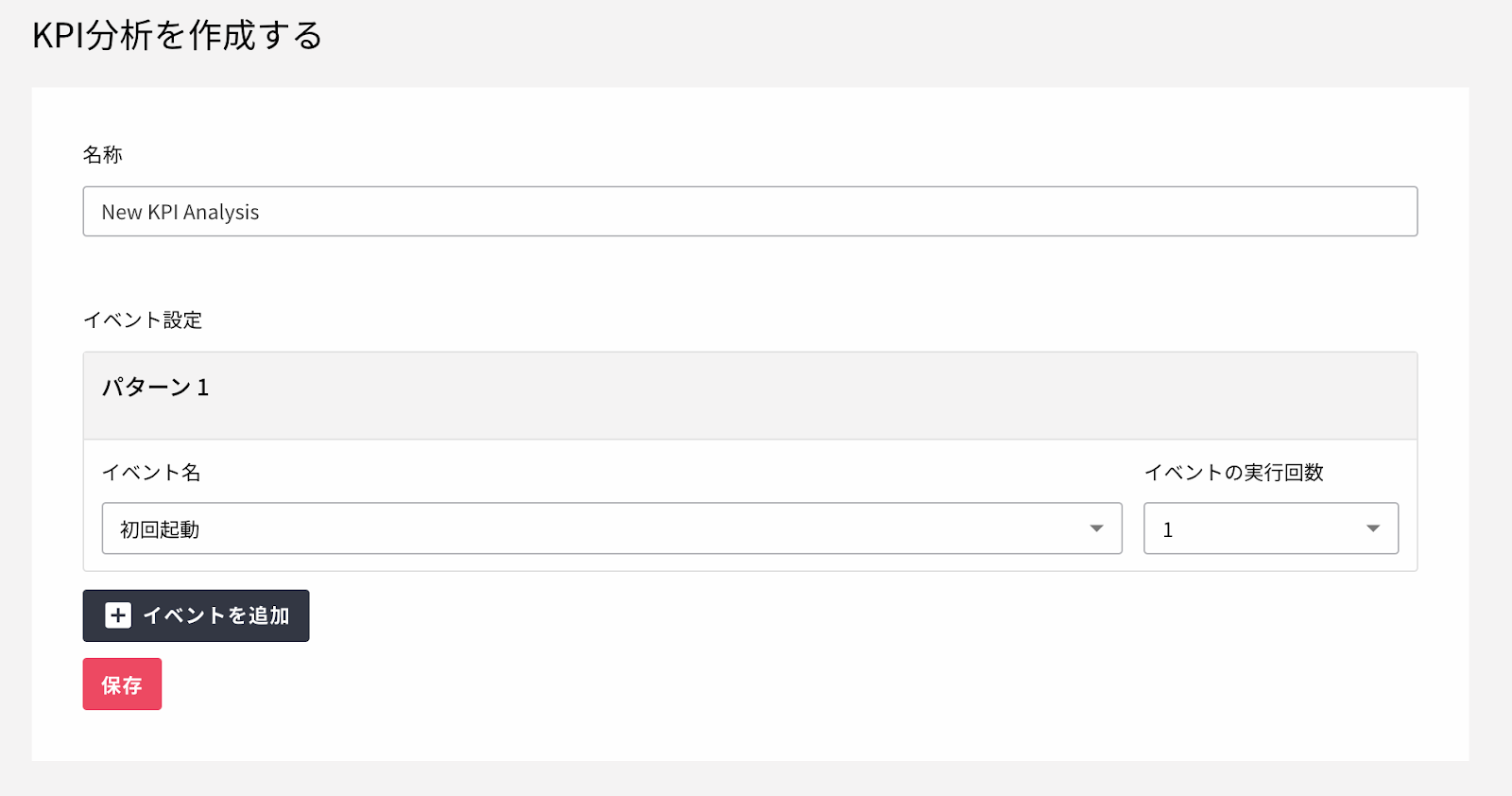 Name
You can give the KPI analysis an arbitrary name
Event Name
You can choose which events to specify for the KPI.
Number of events executed
You can select the number of times to execute the events specified in the KPI from 1 to 5.
Add Event
You can add up to six additional events to be specified in the KPI.
Note
Maximum number of items
You can create up to 10 KPI analyses.
If you would like to create more than 10 KPI analyses, please contact your customer success representative for a fee option.