Repro Web
See the numbers on the dashboard.
Dashboard
In the dashboard, you can see the basic numbers of the website in a graph.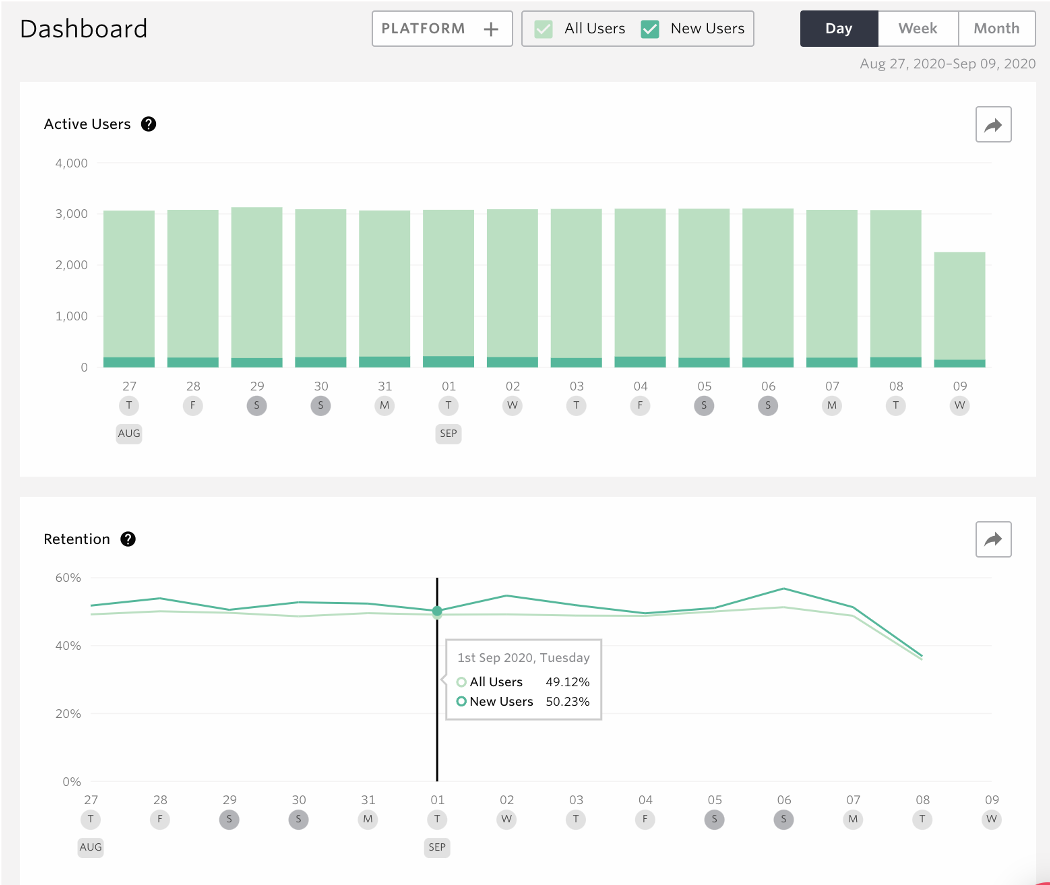 You can also hover the cursor over the graph to see the details of the numbers.

Checkable graphs
The default setting is to display two types of graphs.
If you want to change the graph to be displayed, you must change the settings. See Customizing the Dashboard for more information.
Number of Active Users
You can check the number of users who have launched the website.

Retention Rate
You can see the percentage of users who launched the app again the next day, the next week and the next month.

Setting conditions
The dashboard graph can be viewed by changing three different conditions.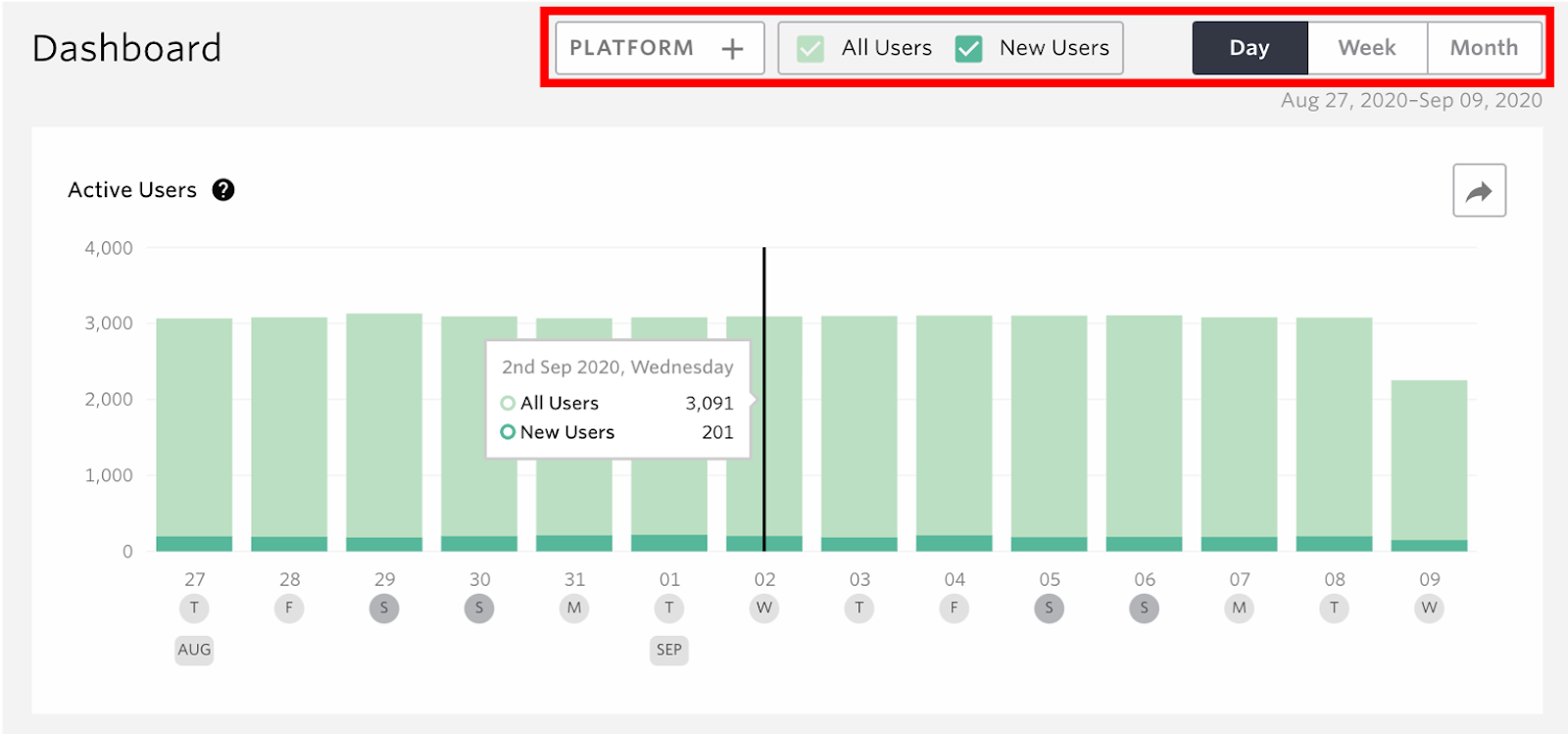 Type of User
You can check the numbers by existing users and new users.
Counting Period
You can view the numbers by day, week and month.