Repro App
If you're having trouble with creative content
If you're having trouble with creative content
As you get used to executing campaigns in Repro, you may find yourself in situations where you want more effective creative ideas to increase the certainty of achieving KPIs. In such a case, you may find unexpected hints by referring to distribution examples in other industry services.
Introduction to the Repro CS Twitter account
For the purpose of accumulating app marketing knowledge, ReproCS has a Twitter account that collects push notifications and in-app messages from the world's apps.
'What kind of messages are other apps typing?' What kind of creative are you creating? If you're struggling with this, you may be able to come up with some good ideas for reference.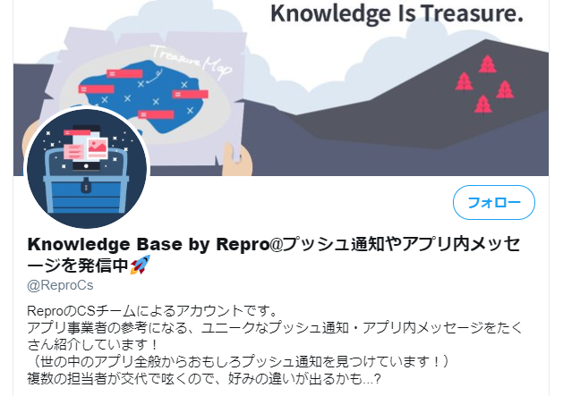 Convenient Uses
By searching "from:ReproCS #00 (genre, etc.)", you can narrow down the genre of the app and the time of the push notification.