Repro App
Changing a member's privileges
Before proceeding
In order for you to change or delete the member's privilege, you must have the Owner access or Administrator access privileges.
Please check The list of Privilege for the details on access privilege.
How to change
Please go to SETTINGS>INVITE COLLABORATORS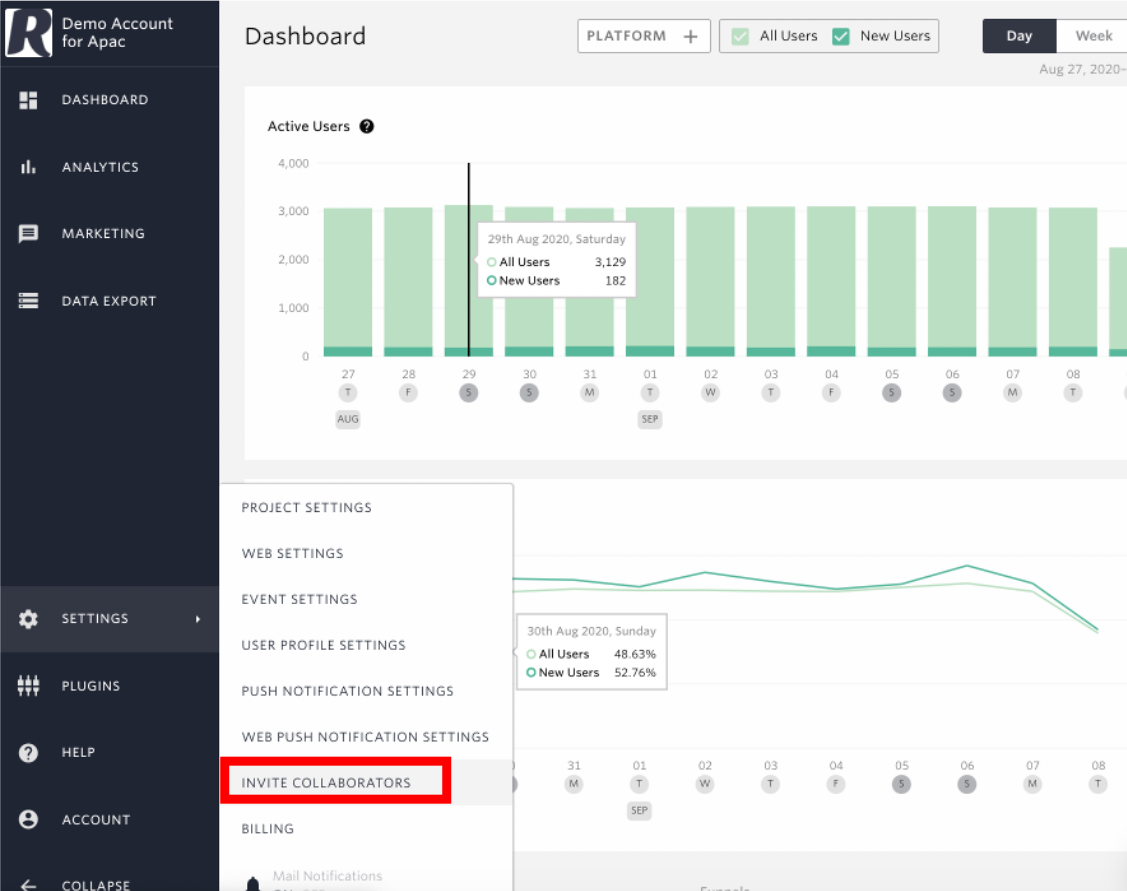 Choose the access privilege which needs to be changed and click the SAVE button.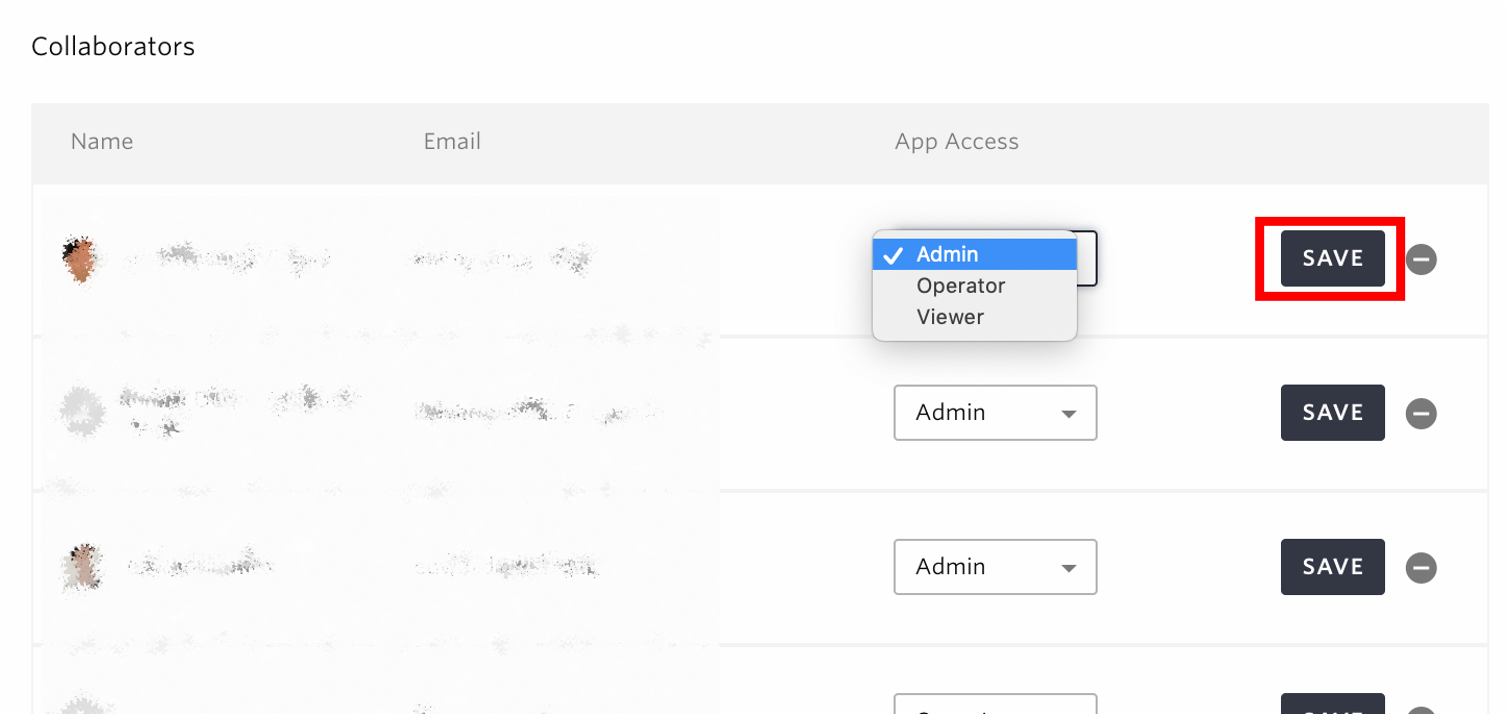 How to delete
You can delete the member by clicking the button marked with the red square beside the name of them.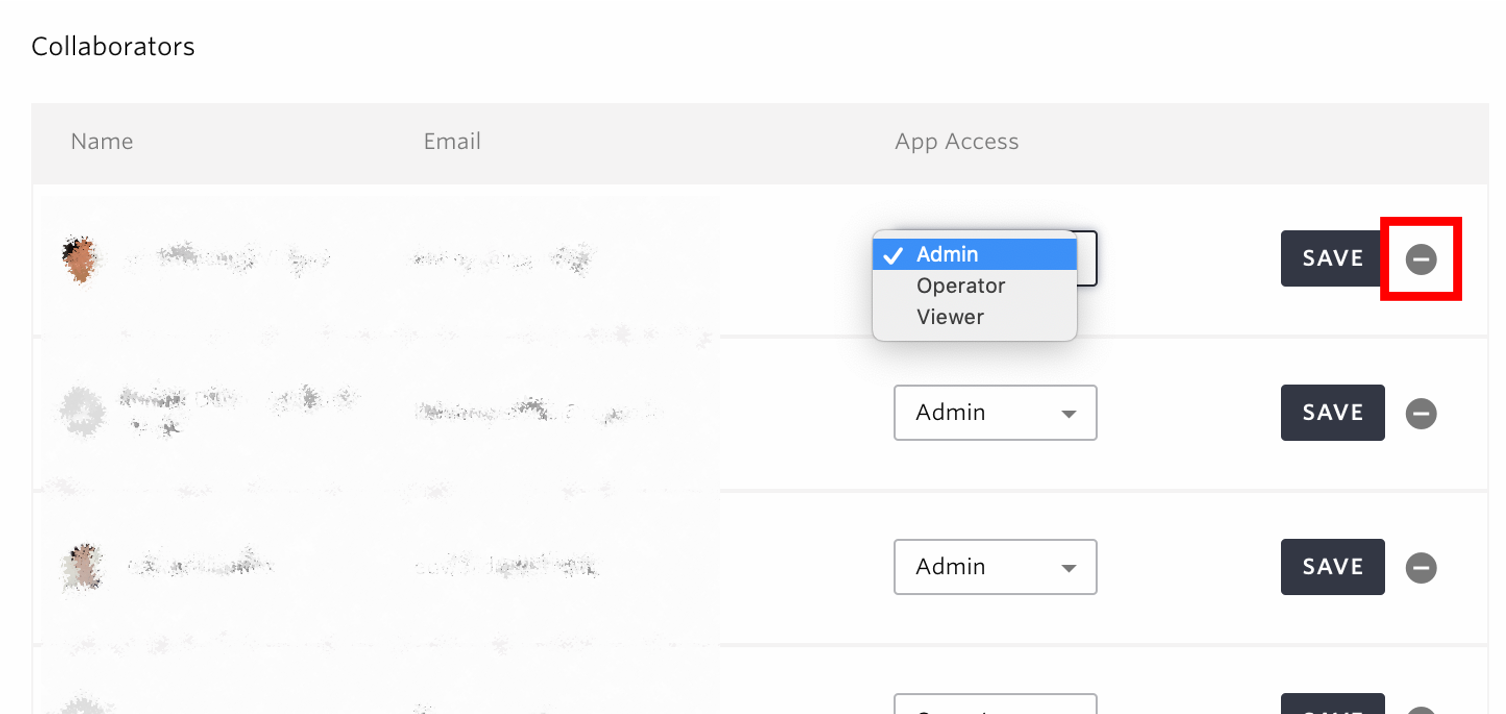 How to change the Owner Access Privilege
Only one of the members can have Owner Access Privilege. Should you want to assign it to multiple members, please contact our Customer Success Team.