Repro App
Setting up a delivery target
Subscription Target Setting
You can specify who should be served by using segmentation filters such as events and user profiles.
How to set up
Click on Marketing > UX Optimizer.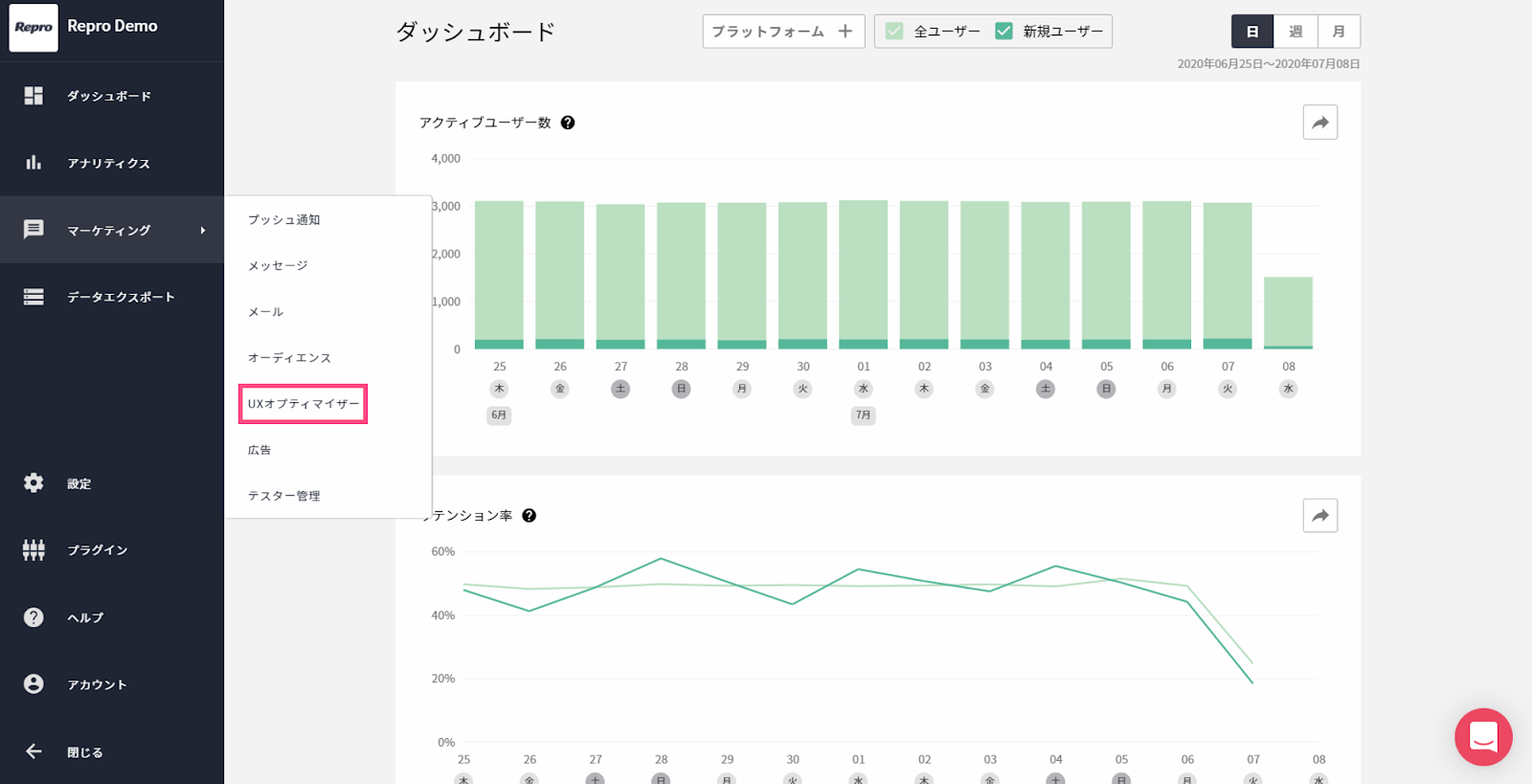 Please click Create New on this screen.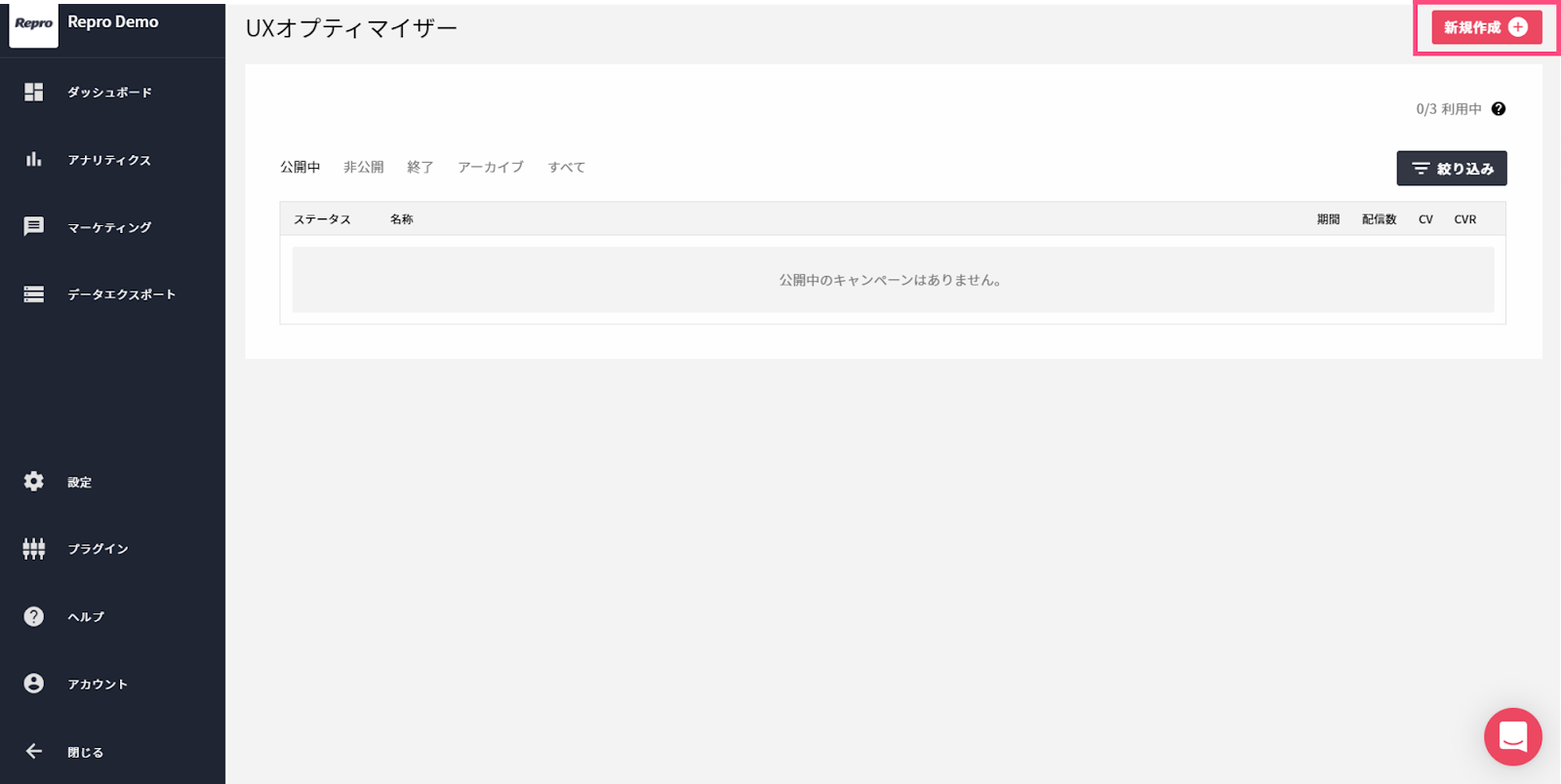 At the bottom of the new creation page, specify the users to be delivered to using filters.

How to use the filter
Use segmentation filters such as events, user profiles, and existing users to specify which users should be served. You can combine up to five filters using and, and not, or.
and
Users who meet all the criteria you specify will be targeted.
and not
Excludes users that meet the specified criteria.
or
.
Users who meet one or more of the conditions you specify will be targeted.
Note that the use of or conditions in the and not will result in a condition that none of the specified conditions are met.
Type of filter
Filtering by Audience
You can deliver to user segments created by the Audience feature.
Filtering by Events
You can segment the user who executed the event, specify the duration and number of times it was executed, etc.
Filtering by Event Properties
Filtering by User Profile1. Use Case
If you want to display points and purchase considerations only to users who have never purchased from you before.


2. Use cases
If you want to deliver a partially modified screen to users on their birthday day.