Repro App
Create Silver Egg Reccomendation Message
How to set
Please go to PLUG IN>SILVER EGG SETTINGS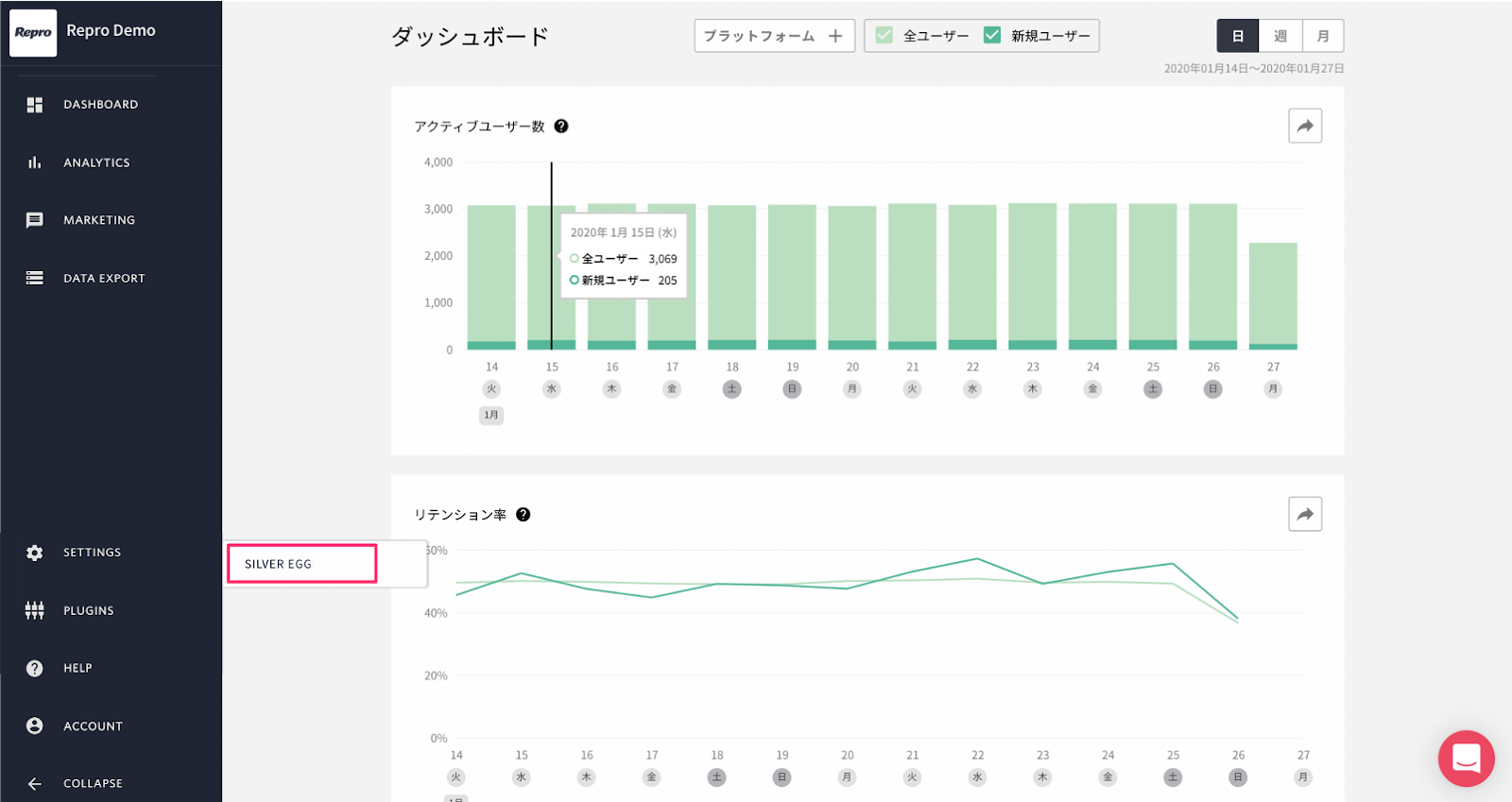 On this screen, please input Merchant ID and Domain which are provided by Silver Egg Technology.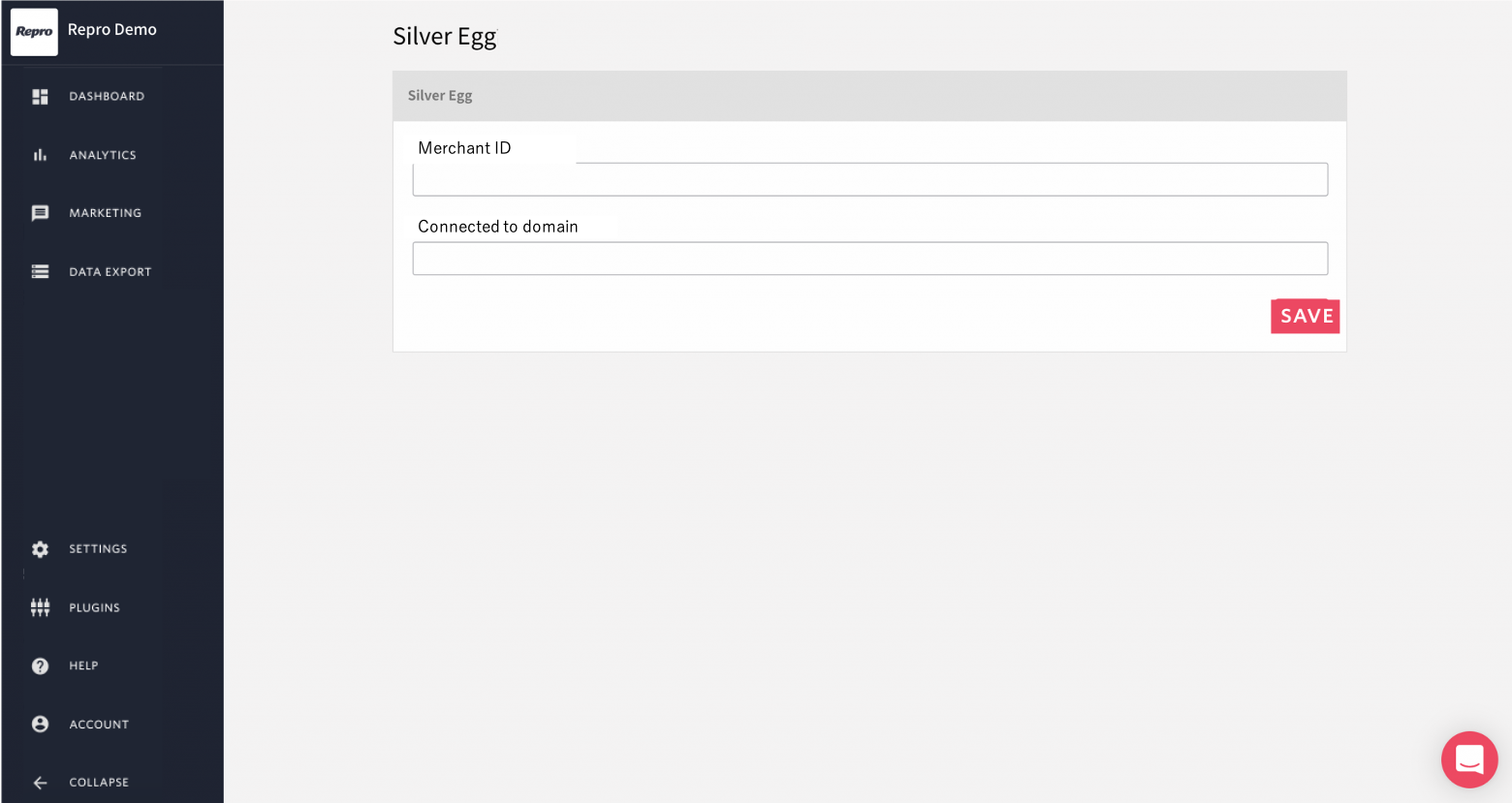 How to create
MARKETING > MESSAGING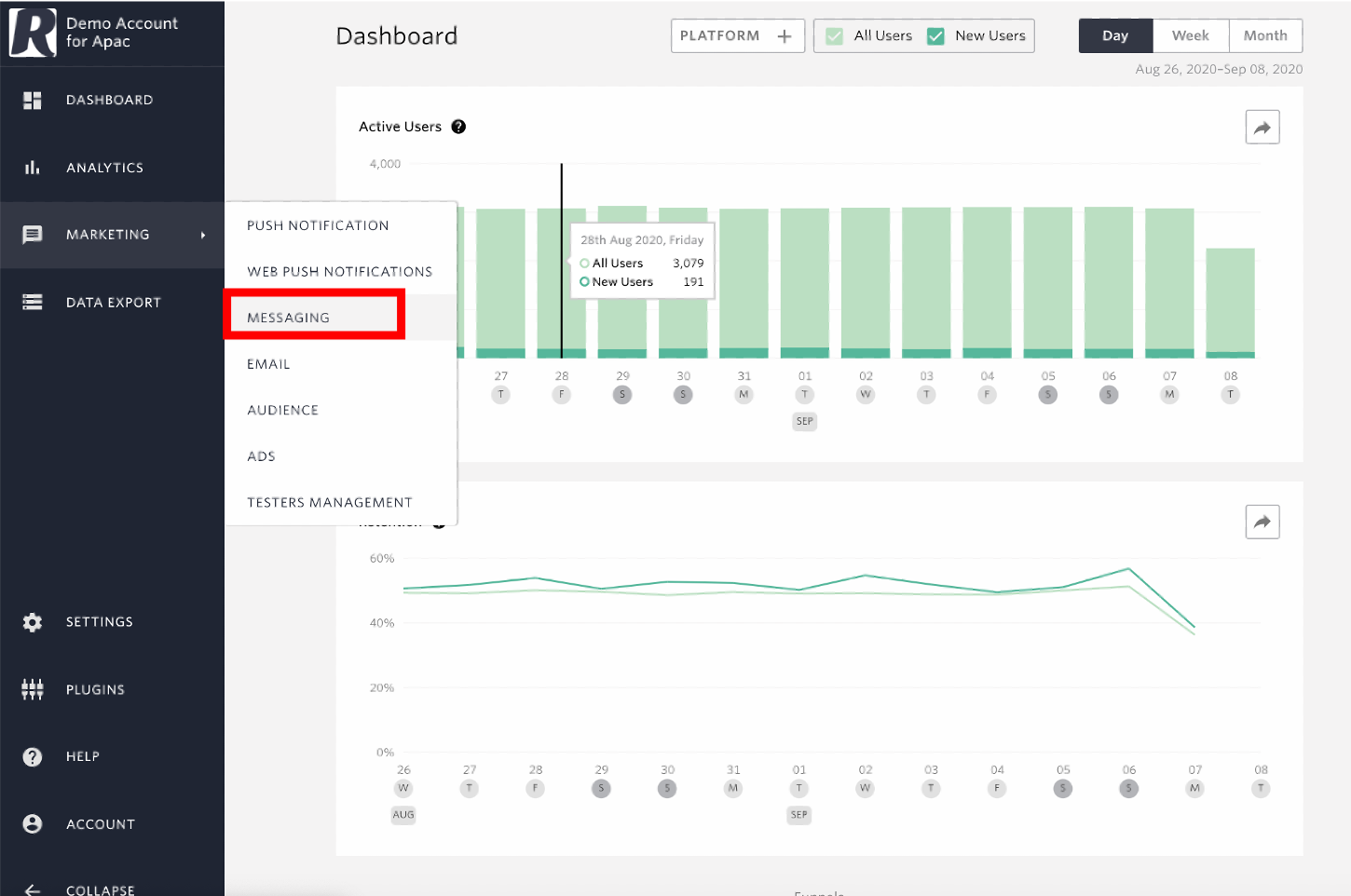 Please click CREATE NEW> In-App Message on this screen.

On the next screen, select recommendation as a message type and click.

NOTE
Please input SpecID.

To generate Spec ID, it is required to specify the conditions of recommend to Silver Egg Technology.
The SpecID to be assigned varies depending on the recommendation method and the page to be displayed.
Also the recommend type which can be specified with Spec ID is 4 types as below.
Browse-Browse
Ex: Customers who viewed this item also viewed
Order-Order
Ex: Customers who purchased this item also purchased together
Browse-Order
Ex: Customers who viewed this item purchased as a result
Past-Order
Ex: Customers who purchased this item also purchased in next shopping