Repro App
Check the numbers on the dashboard
Dashboard
On the dashboard, you can check the basic numbers of the app in a graph.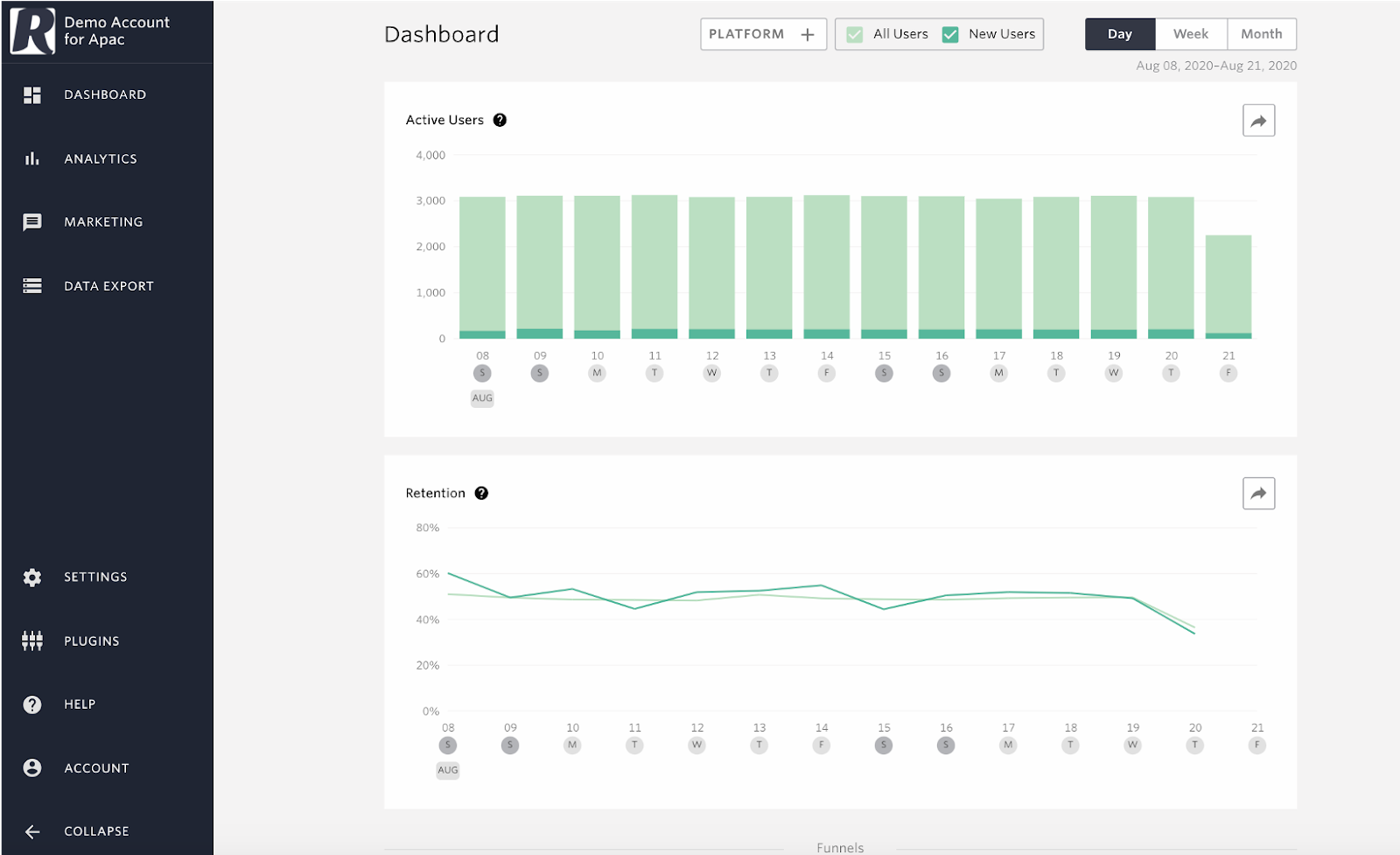 You can also check the numerical details with moving the cursor to the graph.

Available Graph
By default, 6 types of graphs are displayed, and you can check the number of active users and retention rate.
To switch the graph to be displayed, it is required to change the settings. For more information, see Customize your dashboard.
1.The number of active user
The number of active users who launched the app can be seen here.

2. Retention rate
You can see the percentage of users who re-launched the app the following day, following week, or following month.

3.Push Notification Opt-in rate
You can see the rate of devices which allow receiving Push Notifications.

Setting filters
The dashboard graph can be checked with changing 3 types of filters.

Platforms
iOS, Android, and Web platforms can be added as conditions. In addition to cross-sectional user behavior analysis, behavior analysis on a platform basis is also possible.
User Types
You can separately check the numbers of each of All Users and New Users
Aggregation period
You can check the numbers on a daily, weekly, and monthly basis.