Repro App
Consider your app users' growth steps and growth inhibitors.
What are the growth steps of app users and what are the growth inhibitors
To implement Repro's events and user profiles, it is necessary to devise marketing initiatives. By following four steps, you can plan effective strategies and organize the events needed for them.
1. Think about your users' growth steps
It is important to have an ideal flow of users to use your service in order to get them to stick around. Think about the user's growth steps and design your marketing initiatives according to their usage.
First, think about what steps a user will go through to convert and define the steps.
In the case of an e-commerce app, a user will go through five major steps: launching the app, browsing products, adding a cart, registering as a member, and making a purchase.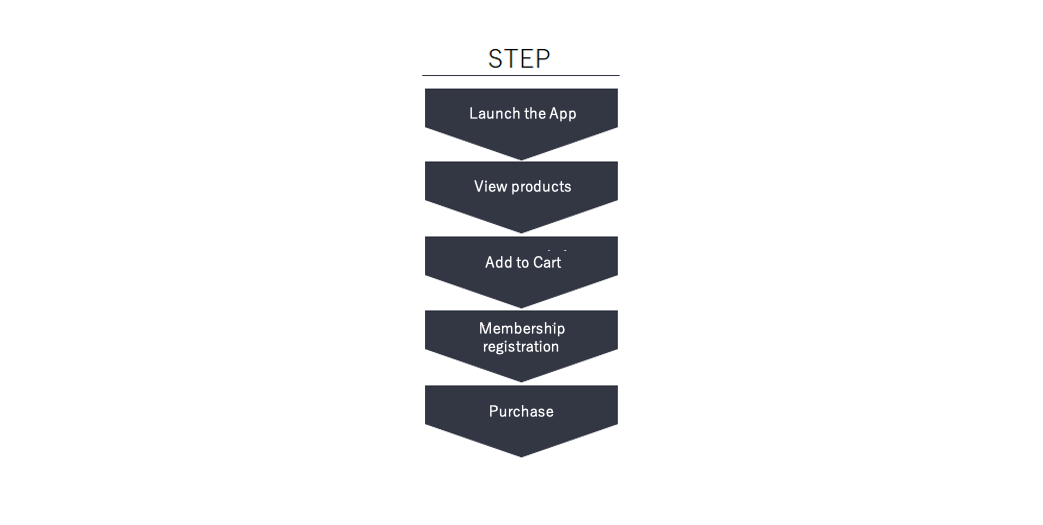 2. Consider growth inhibitors
Each of the five steps has a different psychological state of mind for users, so the communication you should take at each step is different.
To ensure optimal communication, consider the hypothesis-based reasons why a user stumbles (growth inhibitors) at each step.
Let's say you have a user who added an item to their cart, but didn't make a purchase. If the user left the cart at the screen just before buying, it could be because they were unsure of the size of the product and were not sure if they could return it, and therefore could not make a decision. Thinking about communication that eliminates these disincentives is the key to planning measures.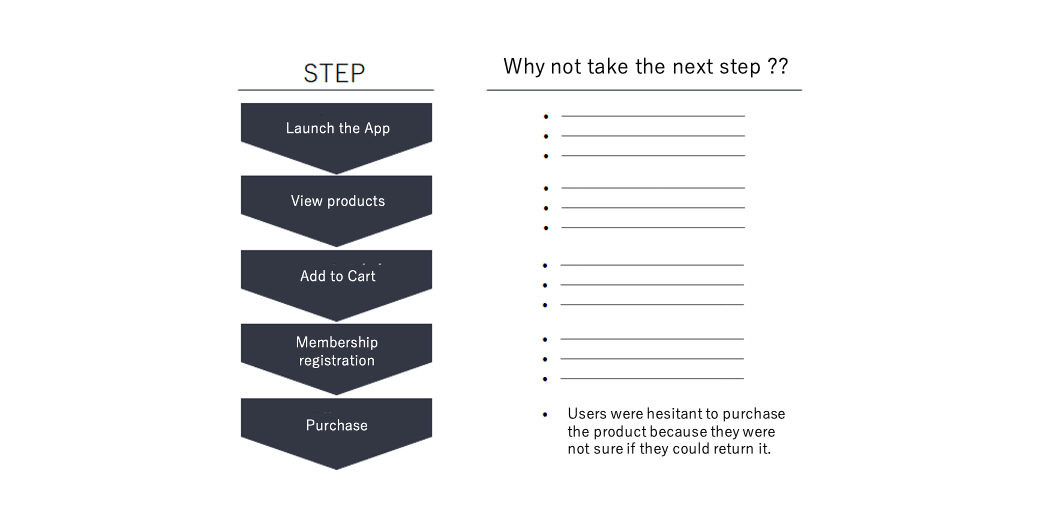 3. Devise a marketing strategy
As mentioned above, hypothesize the impediments to the steps users take to purchase, and think about measures to eliminate the impediments. Specifically, segment your users and think specifically about what to communicate, when and at what time.
For example, if you want to increase conversion rates by reducing the number of users who leave the site immediately before they buy, you need to consider your target users' segmentation. First, think about your target user segment. Your target audience is "users who reached the last minute purchase screen, but did not purchase".
Next, think about what you need to communicate to them to eliminate the growth inhibitor: "They couldn't make a decision because they were unsure of their size and weren't sure if they could return the product. For example, a message that says "If it doesn't fit, return it for free".
Finally, think about when and when to send the message. In this case, let's send it the day after the day you left just before you purchased the product.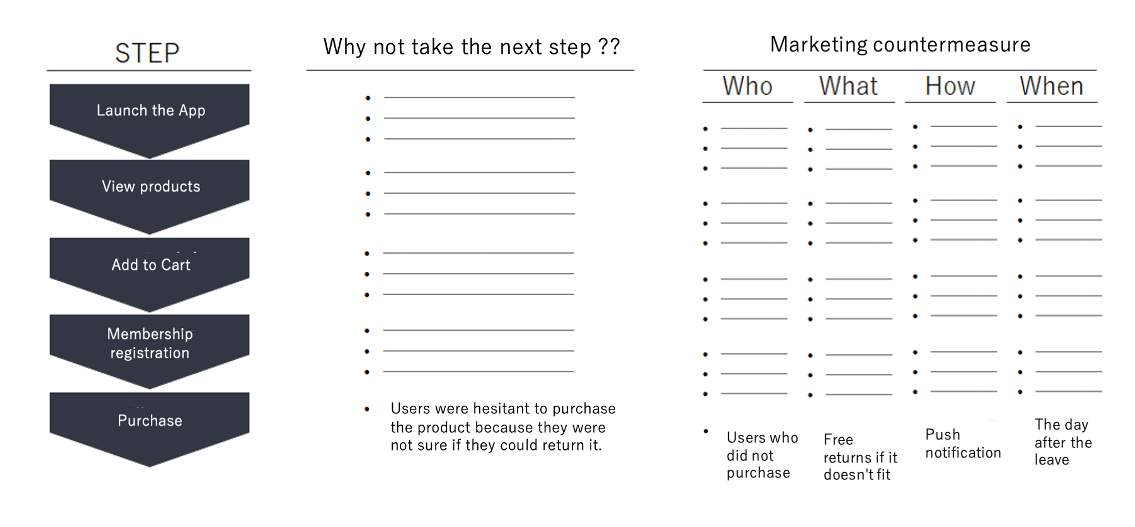 4. Organize the settings necessary for the measures
Once you have decided who and when to send what message, you should think about what settings you need to make in the Repro App. In this case, you need to set up the following three things.
Campaign Goal Event

Segment filter

Trigger the display of in-app messages
As mentioned above, first make a hypothesis, identify the measures you need to take, and then think about setting up your events and user profiles so that they can be met.