Repro App
Check the status of the user profile and event execution history.
How to check
Please go to MARKETING>TESTERS MANAGEMENT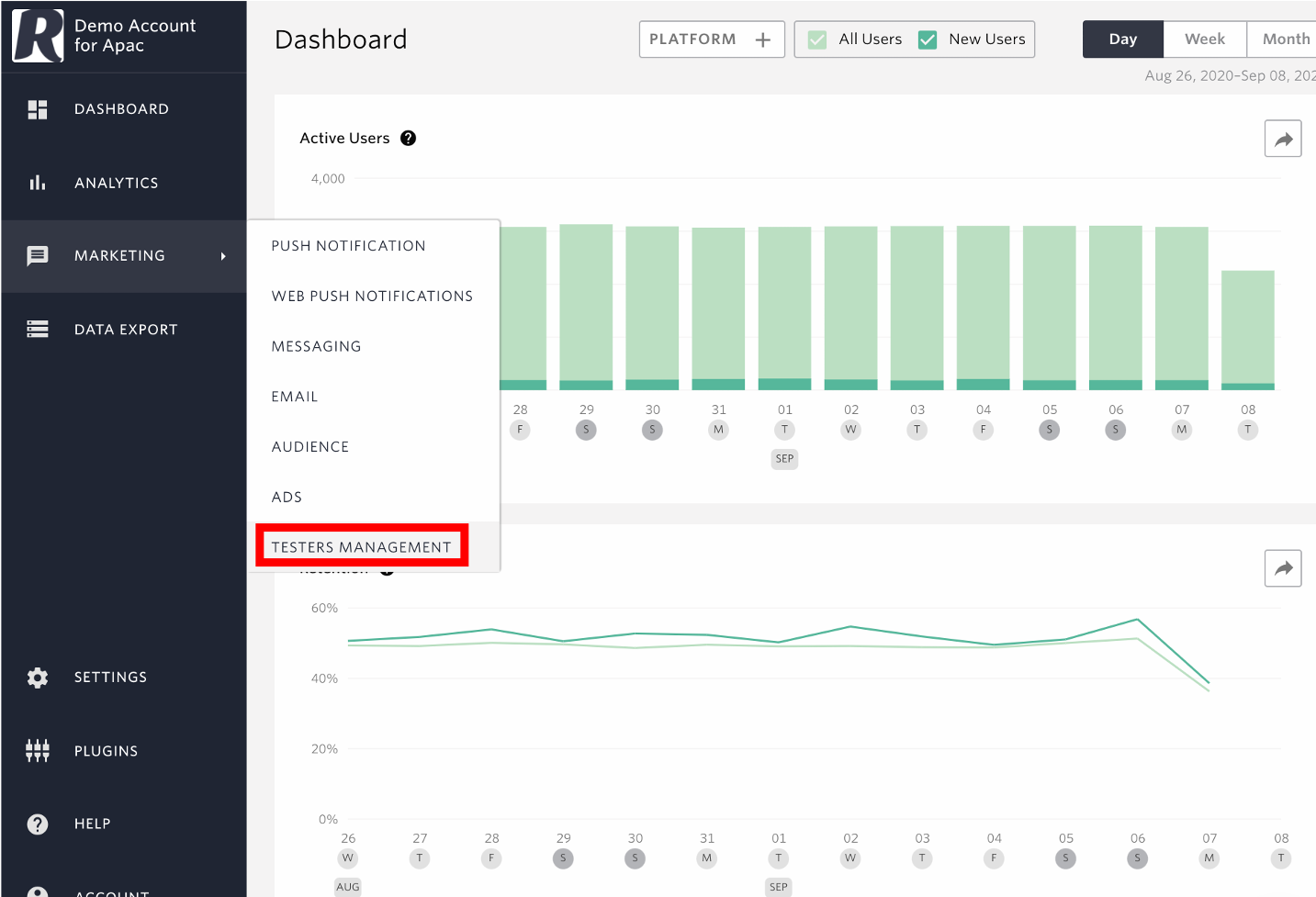 Please click on user ID on this screen. You can check more information about the tester.

Confirmable information
In the details page, you can check the user profile of the tester and the event execution count. This allows you to verify that user profiles and events are being updated and measured correctly.
User Profile
The lastest status will be displayed.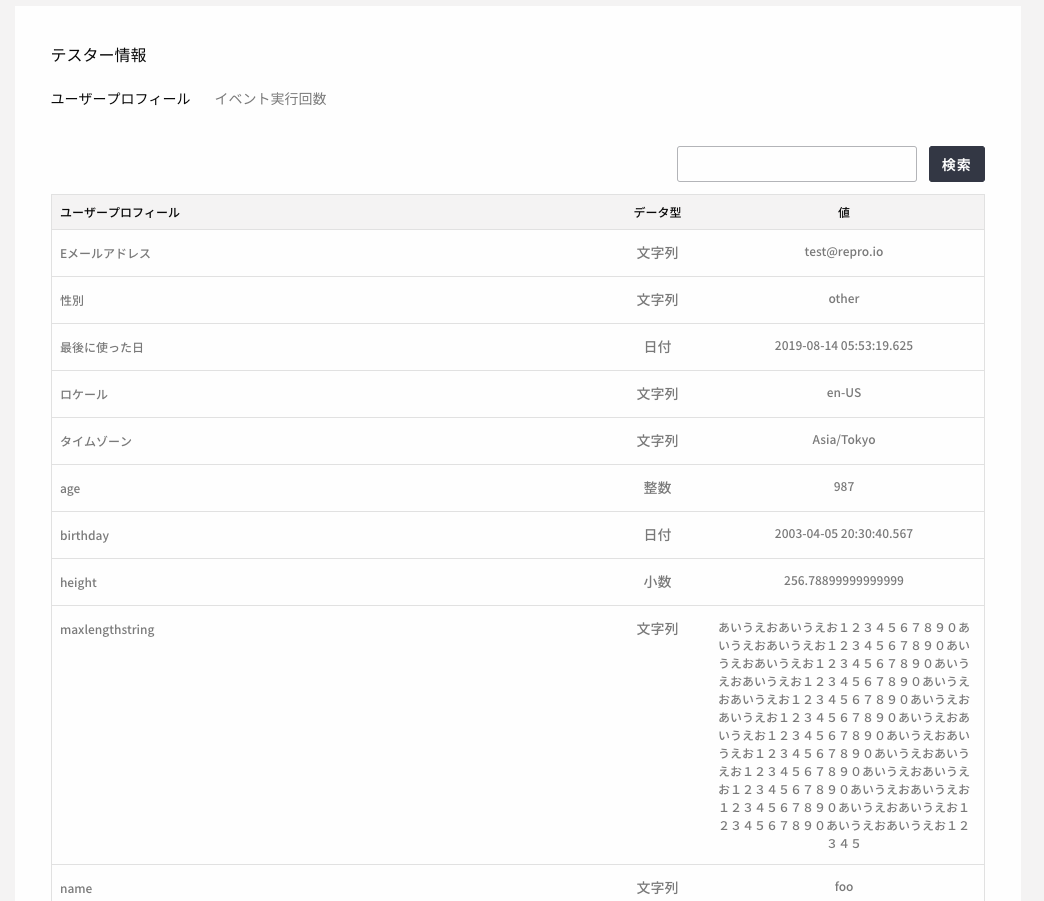 Event
You can click on the event execution count and check the event you want to see from the event settings.

NOTE
The most you can search at one time is 30 days, 5 events.

You can go back as far as 90 days within the search.

Event property will not be displayed.

The time of execution will not be displayed.